Winter Holidays Around The World: After Christmas, Hanukkah And Kwanzaa, Full List Of Seasonal Celebrations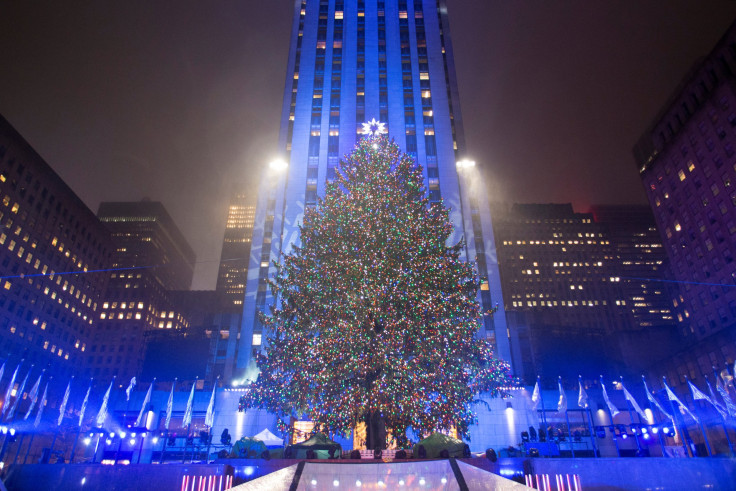 Holiday season has kick started across the world following fall festival Thanksgiving.
Christmas is round the corner, so is Hanukkah and several other festivals around the world. Several of the festivals are in one way or the other aligned with the winter solstice. Following is the list of winter holidays around the world.
Christmas: Celebrated on Dec. 25 every year, Christmas is an annual festival commemorating the birth of Jesus Christ. Families around the world celebrate the festival by decorating the Christmas tree and going to church on Christmas Eve and kids wait in anticipation for gifts from Santa Claus.
Hanukkah: This Jewish festival commemorates the rededication of the Holy Temple in Jerusalem, Israel, during the Maccabean Revolt against the Seleucid Empire. It is observed for eight nights and days and starts on the 25th day of Kislev as per the Hebrew calendar. Hanukkah may fall any time between late November and late December.
Kwanzaa: It is celebrated on December 26 to commemorate African heritage. On Kwanzaa, people gather with friends and family to exchange gifts and light a series of black, red, and green candles. These candles are symbols of the seven basic values of African American family life — unity, self-determination, collective work and responsibility, cooperative economics, purpose, creativity, and faith.
Feast of Our Lady of Guadalupe: The day is observed on Dec. 12 by Catholics — especially by Americans of Mexican heritage. It honors the belief that Jesus' mother Mary — Mexico's patron saint — appeared to a man in Mexico City twice in 1531. In U.S., it is a religious observance and not a public holiday.
St. Lucia Day: Also known as festival of lights, St. Lucia Day is celebrated in Sweden, Norway, and the Swedish-speaking areas in Finland. It is observed on Dec. 13 to honor St. Lucia, who was killed by the Romans due to her religious beliefs. On this day, a procession led by the St. Lucia designee is carried out. The procession is followed by young girls dressed in white and adorning their heads with lighted wreaths and boys dressed in white pajama-like costume singing traditional songs.
Three Kings Day: Also known as Epiphany, this festival marks the day when the three kings arrived to visit the infant Jesus Christ. It is celebrated on Jan. 6 and is marked with festivities in Hispanic countries and cultures.
© Copyright IBTimes 2023. All rights reserved.
FOLLOW MORE IBT NEWS ON THE BELOW CHANNELS