Wisconsin Voting Rights: Lawsuit By Hillary Clinton Lawyer Calls State's Laws Discriminatory, Restrictive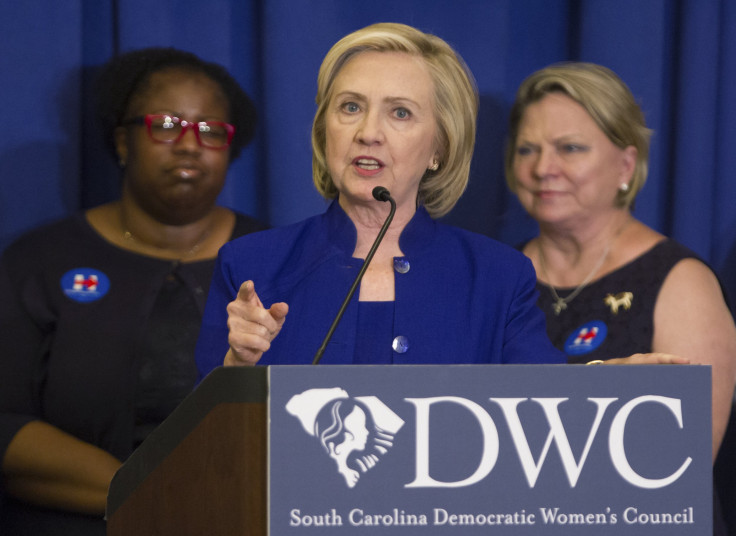 A top Hillary Clinton campaign lawyer filed a lawsuit last week against Wisconsin, accusing the state of having discriminatory and restrictive voting laws. While Marc Elias did not mention either Clinton or Gov. Scott Walker in the May 29 filing, the suit could be construed as an implicit challenge to Walker's governing in what may be an important battleground state next year as presidential campaigning heats up.
"We are aware of [the lawsuit] and strongly support its goal of ensuring the right to vote is not unduly burdened," Brian Fallon, a spokesman for Clinton, said in a statement. Clinton's aides said that the lawsuit was not filed on behalf of the campaign.
The complaint, which could be an indicator that voting rights will become a major issue in the presidential election cycle, alleged that voter laws enacted since Walker took office were "intended to burden, abridge, and deny" voting rights. The filing further said the impact of the laws has been particularly focused on African-American and Latino voters.
"Time and time again it's been proven that the real fraud in Wisconsin is partisan politicians like Gov. Walker manipulating the laws for their personal political gain," said Scot Ross, the executive director of One Wisconsin Institute, a plaintiff, in a statement.
Laws enacted since Walker took office have reduced early voting, imposed invasive poll monitoring and voter identification laws and eliminated straight-ticket voting and absentee ballots, according to the complaint. A request for comment from Walker's political nonprofit, Our American Revival, was not immediately returned. A call to Elias's office was also not returned.
This is not the first time this year that a lawsuit has been put up against a state's voting laws, and it's also not the first time Clinton could be connected. In May, a federal lawsuit in Ohio with Elias on the complaint similarly alleged discriminatory voting laws.
Elias was hired as Clinton's chief counsel in March, according to the New York Times. People in his role traditionally have an array of responsibilities including negotiating debate rules, monitoring voting rights issues and approving campaign advertisements. Elias previously worked on Secretary of State John Kerry's 2004 presidential campaign.
© Copyright IBTimes 2023. All rights reserved.