'Wizards' Creator Reveals How Selena Gomez Reacted Watching The Show's Premiere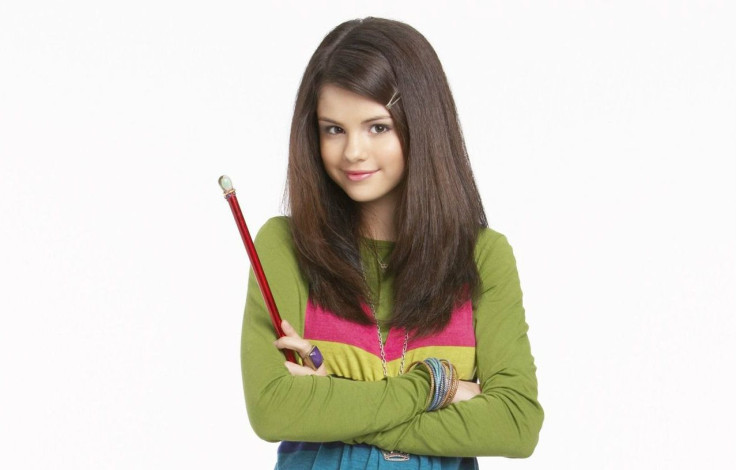 "Wizards of Waverly Place" wasn't the first time Selena Gomez had been on Disney Channel, as she was on episodes of "The Suite Life of Zack and Cody" and "Hannah Montana" prior, but, for her, there was nothing quite like seeing herself on TV in her very own Disney Channel show, according to the creator of the series, Todd J. Greenwald.
When speaking with International Business Times this past October in honor of the 10th anniversary of the Disney Channel show's premiere, Greenwald shared exactly what it was like for Gomez to watch herself on TV when the first episode aired and to see herself draw the network's logo with the magical wand, along with it.
"We all got together as a cast and crew, we went to the set, we went to the table reading room and we all just kind of had a big family viewing of it, the 'Wizards' premiere," Greenwald told IBT. "I remember Selena, we watched it, she goes, 'Hi, I'm Selena Gomez, you're watching Disney Channel,' she did the whole thing and she flipped the F out."
Greenwald explained how it was Gomez's dream to be on Disney Channel, not just to have her own show, but also to be able to follow in the footsteps of so many Disney stars before her by being on-screen and using the magical wand to draw the well-known mouse ears.
"Selena's dream, at the time, was to do that and she saw it and she was freaking out that 'Oh my God it's real,'" he said. "That was awesome to see. To see her do that, that was really cool."
One can only imagine just how fun it would've been to see that as sadly live-tweeting from casts wasn't a common occurrence when the show started in 2007. Though, if it had been, Greenwald said they "would've live-tweeted for sure."
"The funny thing was, the iPhone came out the same year 'Wizards' came out," he said. "It was interesting because we were tweeting and taking pictures on set and Disney was like 'Whoa, whoa, whoa, you can't do that, you can't do that.' They put up these rules like we were in school, 'You're not allowed to post, you're not allowed to tweet.' Like those sort of hipster parent language, trying to make us not do it."
Despite all the rules from the network, Greenwald still loved having the new invention of the iPhone because it helped the cast be on the "cutting edge of promoting 'Wizards' online."
© Copyright IBTimes 2023. All rights reserved.
FOLLOW MORE IBT NEWS ON THE BELOW CHANNELS