'Wizards Of Waverly Place' Creator Reveals The Episode He'd Like To Forget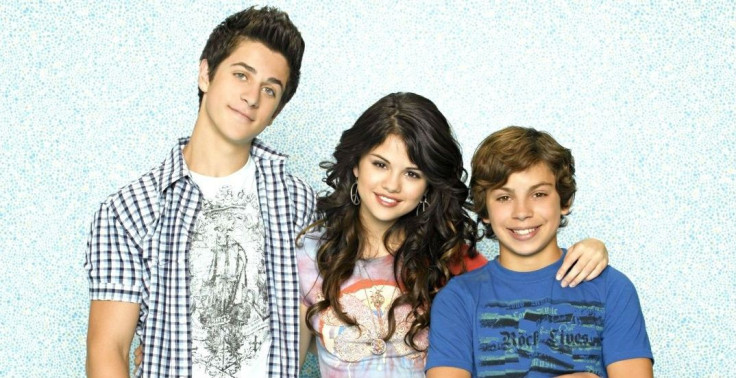 Disney Channel's "Wizards of Waverly Place," which starred Selena Gomez, celebrated its 10th anniversary on Thursday and International Business Times caught up with creator Todd J. Greenwald to find out about all things "Wizards."
One of the topics that came up during the discussion was one of the episodes Greenwald wasn't too fond of. After the episode of the series that featured the Russo band was brought up, Greenwald immediately jumped in to say how "weird" doing the episode was.
"I'd like to forget that episode happened," he said. "That was weird."
It was the 11th episode of Season 2, titled "Make It Happen," and it followed Alex (Gomez) as she tried to figure out what she wanted to be if she didn't become the family wizard. She decided on becoming a professional drummer, much to the dismay of her father (David DeLuise). Of course, Alex didn't listen when he suggested other options, and followed her heart and decided to make a band. She eventually recruited her brother Justin (David Henrie) as a guitarist. The two-sibling band ended up playing their song "Make It Happen" at the Waverly Sub Station, drawing quite the adoring crowd.
While every episode seemed to do well with its audience, including this one, Greenwald felt like this just wasn't the right fit for the series. Alas, not all decisions about a show come down to its creator.
"I just think it was some people from above wanting to jump in on the Disney musical thing," he told IBT about how the episode came to be. "And it was sort of a peg in a round hole, if you ask me. It made for a memorable, random episode. There were definitely some random, memorable episodes. That was one of them."
Disney Channel was becoming very musical at that time, with lots of Disney Channel Original Movies following that pattern. "High School Musical" and "The Cheetah Girls 2" came out in 2006, "High School Musical 2" came out in 2007, "Camp Rock" and "The Cheetah Girls: One World" both came out in 2008 and then this music-centric episode of "Wizards of Waverly Place" came out in 2009.
At least, even if it wasn't exactly the same vibe as the rest of the series, the music had that usual Disney Channel-catchiness to it.
"Of course they're going to throw you a catchy song," Greenwald continued. "But, I don't know what's so amazing about watching a girl playing a wizard playing the drums, singing a catchy song. It has nothing to do with 'Wizards.' Zero. That was the most un-'Wizards'-like episode. There were a few, but that was weird."
While he's not too fond of that episode, mostly because of how much it didn't fit in with what the rest of the series was doing, he does "have a lot of favorite episodes." So much so that he's unable to choose just one favorite. That said, he did mention that the pilot, "Crazy Ten Minute Sale," is one that he really enjoys. But, that's not his favorite because, as he reminded IBT, he does not have one.
"'Crazy Ten Minute Sale,' the first one, it sets the stage for everything," he said of one of the episodes he really likes. "That's the first. You always love the first one. No, but every episode. If it's on, I'll watch it and I'll still laugh."
Stay tuned to International Business Times for more "Wizards of Waverly Place" trivia and behind-the-scenes stories from creator Todd Greenwald.
© Copyright IBTimes 2023. All rights reserved.