WLD Crashes 70% As Records Reveal Worldcoin Ignored Kenya's Order To Stop Iris Scanning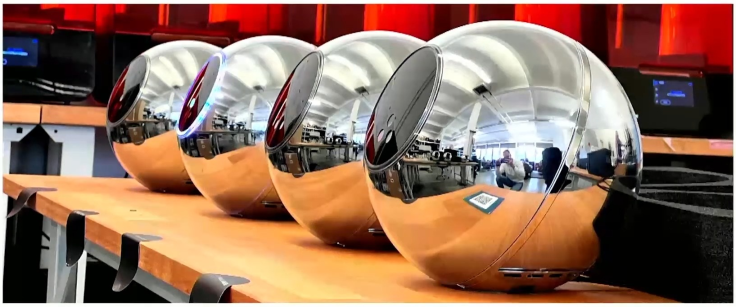 KEY POINTS
Industry watchers attribute the sharp price drop to the regulatory scrutiny the company was facing over its data collection and storage procedures
Worldcoin has been under investigation by multiple regulators across the globe
Its operation was suspended by the Kenyan government earlier this month
WLD, the native token of the iris biometric cryptocurrency project Worldcoin, crashed from its debut price by 70% as newly uncovered documents revealed its parent company, Tools for Humanity, blatantly ignored the Kenyan government's orders to stop iris scanning operations in the country even before it issued a suspension of the company's activities.
Following its debut price of $7.50, WLD is currently down by a staggering 70%, leaving investors wondering.
The devastating price decline of WLD from its debut peak was sudden and sharp considering that it projected high expectations since it was backed by personalities like Sam Altman of OpenAI, the maker of ChatGPT.
But, despite all the backing and media hype, WLD lost its footing and was having a hard time finding stable ground. It is currently trading within a limited range.
Such a price performance often encourages skepticism from investors, particularly those who are new in the cryptocurrency market.
One of the major reasons industry watchers attribute to the sharp plummet of WLD's price is the regulatory scrutiny the company faces over its data collection and storage procedures and practices.
Worldcoin has been under investigation by multiple regulators across the globe. Its operation was even suspended by the Kenyan government earlier this month.
Kenya's Office of the Data Protection Commissioner (ODPC) had ordered Token for Humanity, the parent company of Worldcoin, to stop collecting data as early as May, which is months before Worldcoin was officially launched.
"Your client is hereby instructed to cease the collection of all facial recognition data and iris scans, from your subscribers. This cessation should be implemented without delay and should include all ongoing and future data processing activities," Rose Mosero, deputy data commissioner–compliance at Kenya's Office of the Data Protection, said in a letter to Tools for Humanity, which was seen by online newspaper Techcrunch.
Addressed to Ariana Issaias of Coulson Harney (Bowmans), the law firm representing Worldcoin, the letter also asked the crypto startup to stop further processing of collected data and ordered the safe storage of the information.
"The applicant (ODPC) is aware that despite the suspension and directive to cease processing of personal data, the respondents continued to process the said personal data. It took the public directive by the cabinet ministry of Interior and coordination to halt the operations of the respondents (Tools for Humanity and Sense Marketing)," Oscar Otieno, deputy data commissioner of compliance, said in an affidavit filed in court in August.
Worldcoin did not immediately respond to International Business Times' request for comment.
As of 1.56 a.m. ET on Monday, WLD was trading down at $1.47, with a 24-hour trading volume down by 20.51% at $45,195,119, representing a 2.46% decrease in the last 24 hours and an 18.43% loss over the past seven days.
WLD's total circulating supply stands at 126,614,698, with its value down by 2.16% at a $185,519,147 market cap, according to CoinMarketCap.
© Copyright IBTimes 2023. All rights reserved.