Worldcoin Claims Demand For World ID Surges But Mum On Kenyan Police's Raid On Nairobi Warehouse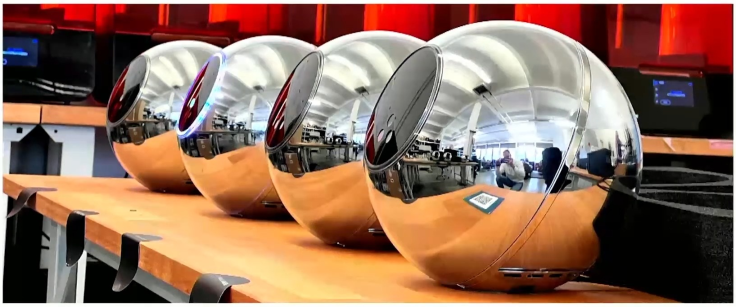 KEY POINTS
Kenya suspended Worldcoin's operation in the country last week
The raid over the weekend was executed after authorities conducted an investigation and discovered that Worldcoin failed to disclose its true intentions when it registered in Kenya
As of 1:55 p.m. ET on Monday, WLD, the native token of the Worldcoin network, was trading own at $2.03
Worldcoin claimed that global demand for World ID verifications surged but was mum about the report that Kenyan police raided its Nairobi warehouse on Saturday.
Despite being in the crosshairs of various regulators from different regions in the world and the flak from the cryptocurrency community because of its tokenization and altered allocation, Worldcoin revealed that weekly demand for World ID verifications has grown double just a week following its official launch.
According to the iris-biometric crypto project, the data means that "Last week's 2X growth in weekly World ID sign-ups demonstrates a sustained increase in global demand for World ID as a standalone product."
The increase is noteworthy considering that the "project hit another milestone, passing 2 million World ID sign-ups during its beta phase in less than half the time it took to reach the first million."
Aside from this. Worldcoin also shared that the World App, the first wallet created for the Worldcoin network by Tools for Humanity, saw a massive boost following its launch, recording a 3x increase in weekly active app users and over 10x surge in weekly account creations.
"Beyond the increase in verified World ID holders, Tools for Humanity's World App, the first wallet built for the Worldcoin network, also saw a surge of global activity following the network's launch. There was a 3X increase in weekly active World App users and a more than 10X increase in weekly account creations in the seven days following launch," Worldcoin said.
A day before the blog was published, however, Kenyan authorities raided the company's warehouse in Nairobi and seized its machines and documents, a local news outlet reported.
The supposed raid was executed after authorities conducted an investigation and discovered that Worldcoin failed to disclose its true intentions when it registered in Kenya, the country's Office of the Data Protection Commissioner Immaculate Kassait said.
Armed with a search warrant, the operation, which consisted of multi-agency officials, went to the Worldcoin warehouse on Mombasa Road in Nairobi on Saturday and took along with them machines they believe stored data collected by Worldcoin.
It may be recalled that Kenya's Ministry of the Interior suspended the operation of Worldcoin last Wednesday over concerns about the company's ongoing "registration of citizens through the collection of eyeball/iris data."
The Kenyan government also questioned the "authenticity and legality of the aforesaid activities, the safety and protection of the data being harvested, and how the harvesters intend to use the data."
Worldcoin, in a note sent to IBT, said it "remains committed to providing an inclusive, privacy-preserving, decentralized on-ramp to the global digital economy and looks forward to resuming its services in Kenya while working closely with local regulators and other stakeholders."
"Worldcoin is an intriguing project that merges the world of AI and crypto. Their goal is to create a global, decentralized identity system based on blockchain technology with their World ID. The project, however, has seen some criticism due to concerns about privacy and data collection, especially as biometric data is involved," Jeff Mei, chief operations officer of the digital exchange platform BTSE, said in a note to International Business Times.
The executive, however, pointed out that the company's personal data collection raised privacy concerns, which led to the recent ban in Kenya.
And while Mei noted that Worldcoin had "claimed that it will anonymize and destroy users' biometric data once its systems are fully optimized, but only time will tell," before adding that BTSE hopes "the team will address these concerns in a transparent way and be a good-faith actor in the crypto space."
International Business Times has reached out to Worldcoin on the report about the raid on its Nairobi warehouse and will update this article as soon as we heard from them.
As of 1:55 p.m. ET on Monday, WLD, the native token of the Worldcoin network, was trading own at $2.03, with a 24-hour trading volume up by 11.93% at $73,873,423, representing a 0.43% decrease in the last 24 hours and 13.26% loss over the past seven days.
Based on the latest data from CoinMarketCap, WLD's total circulating supply stands at 120,583,660 WLD, with its value up by 0.66% at a $244,372,711 market cap.
© Copyright IBTimes 2023. All rights reserved.