Woburn School Teachers Strike Enters Day 5 As School Committee Refuses Better Pay Demands
KEY POINTS
Woburn teachers have been working with expired contracts since Sept. 2022
The school committee and teacher's association failed to reach agreement over new contracts
Negotiations will continue Friday, marking day 5 of the strike
Teachers across the city of Woburn, Massachusetts, will continue their strike for the fifth day in a row Friday. Classes across school communities remain canceled as the city's teacher's association and school committee failed to reach an agreement over drawing up new contracts; the old ones expired in Sept. 2022. Demands include competitive wages for educators and addressing other issues that stem from teacher shortages.
More than 500 teachers, teacher's assistants, nurses, and members of the Woburn Teacher's Association (WTA) continued to do their jobs with expired contracts. The school committee met with WTA reps Sunday to reach a contract agreement but failed to arrive at one after eight hours of negotiation, leading to the teachers' strike which started Monday, WCVB reported.
The WTA countered the school committee's offer of a 10.75 percent raise for teachers by asking for a 14.75 percent hike. WTA President Barbara Locke said the city has enough money to fulfill the 14.75 percent hike ask.
Negotiations have been ongoing since November when educators rejected the offer of a 6 percent salary hike over three years. A revised offer of a 10 percent raise over three years was rejected in December. Public teachers' salary in Massachusetts from the 2020 to 2021 period was higher than the national average.
The strike continues despite fines being levied on the teacher's association in accordance with Section 9A(a) of the law which prohibits public sector employees and organizations representing employees from initiating, conducting, encouraging, or justifying the halting of work.
On Wednesday, Superior Court Judge Maureen Mulligan ordered the teacher's union to cough up a hefty sum of $40,000 in fines if they didn't report back to school Thursday. An additional $5,000 will be added to the amount for each day they don't report back to the classrooms, NBC10 reported. Despite the judge's ruling, the Woburn Teacher's Association announced they'll continue the strike Friday and are prepared to pay up if it comes to it.
The fine came on the heels of an injunction filed in court by the school district ordering teachers to go back to school. "Teachers have no right to go on strike and use the children as a bargaining chip in negotiations," Democratic Mayor Scott Galvin said.
Negotiations between the union and the school committee, which Galvin is a part of, will continue Friday morning, marking day 5 of the strike. "We're working on our proposals, and we're bargaining in good faith and we're hoping to reach a deal tomorrow," the mayor said Thursday, with WTA President mirroring the sentiment, saying, "We had the most productive day yet. Significant gains were made, and we are optimistic that we may reach an agreement tomorrow, along with our return to work agreement."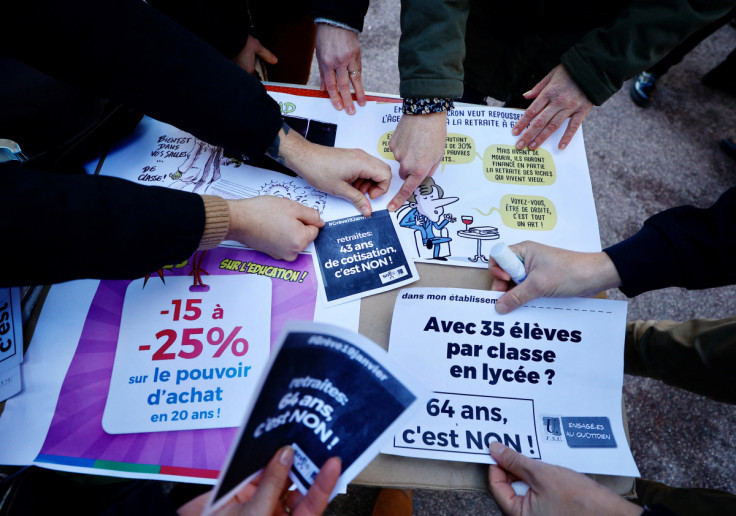 © Copyright IBTimes 2023. All rights reserved.