Woman Arrested For Impersonating A Nurse At Peachtree Christian Hospice Where Bobbi Kristina Brown Was Held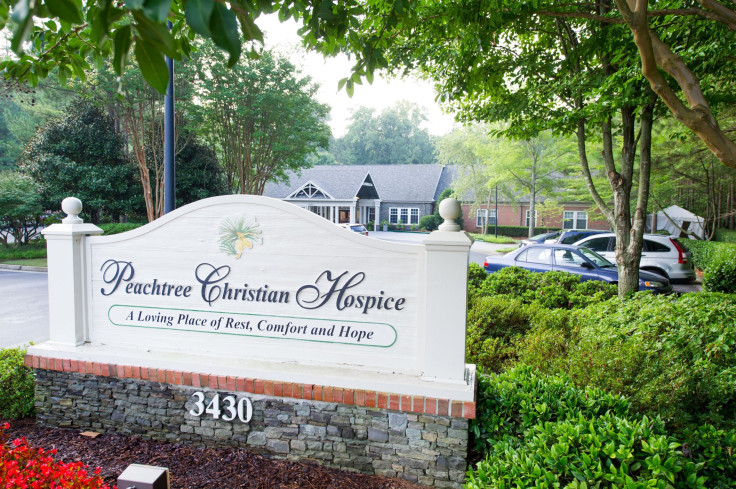 A Georgia woman has been arrested for impersonating a nurse at the hospice where Bobbi Kristina Brown died. According to reports, the unidentified woman spent one month working at Peachtree Christian Hospice in Duluth, Georgia, which housed the celebrity scion during her last days, before being caught.
People magazine reports the woman was employed by the company while Bobbi Kristina was in their care. The woman has been charged by Forsyth County officials with identity theft, forgery and impersonating a nurse. Homestead Hospice and Palliative Care, the company that contracted the woman to work at the facility, says it was completely "shocked" by the news.
"We are relieved that she is no longer practicing," the company said in a statement.
Brown was transferred to Peachtree Christian Hospice on June 24 after several months of being treated at Emory University Hospital. During her time at the facility, photos were leaked, showing Brown lying in her bed covered in blankets. It remains unclear whether it was a family member or staffer who leaked the photo. She remained in the care of the facility until July 26, when she died at age 22.
Her family, which includes her father, Bobby Brown, and relatives of her mother, the late Whitney Houston, arranged two funeral services for her. The first was held at St. James United Methodist Church in Alpharetta, Georgia, on Aug. 1. The second, where she was finally laid to rest, took place in Westfield, New Jersey. Photos from the funeral were leaked, showing Brown lying in her casket. It was reported that relatives were pointing the finger at one another, though it was never revealed who was responsible.
© Copyright IBTimes 2023. All rights reserved.