Woman Claims 'Jesus Told Her To Open Door' Mid-Flight, Bites Passenger Who Intervened
A Southwest passenger forced an Ohio-bound aircraft to take an emergency landing in Arkansas after she attempted to open the exit door mid-flight because "Jesus told her" to do so, court documents revealed.
Elom Agbegninou, was onboard a flight from Texas on Saturday afternoon when she tried to open the emergency exit of the aircraft when it was 37,000 feet in the air.
The woman grew frustrated when the flight attendant blocked her from reaching the exit door and also bit a fellow passenger who intervened, NY Post reported.
When the flight attendant did not allow Agbegninou to reach the emergency exit, she forced her way and tried to pull the handle of the exit door. As someone said, "she's trying to open the door," the unidentified passenger went to the back of the flight to help the attendants restrain the woman. However, Agbegninou bit the victim on the thigh until the victim forced their fingers into her jaw.
The 34-year-old then began hitting her head on the plane floor and later said, "Jesus told her to fly to Ohio and Jesus told her to open the plane door," court documents revealed Monday, as reported by Click 2 Houston.
Eventually, the airline staff, with the help of fellow passengers restrained Agbegninou by pinning her down. However, the ruckus forced the aircraft to make an emergency landing at Bill and Hillary Clinton National Airport in Little Rock around 3:30 p.m. Saturday.
Upon landing, officials removed the unruly passenger from the aircraft, and the unidentified victim was shifted to a hospital for bite injuries. The victim reportedly suffers from PTSD and anxiety since the incident.
According to court records, Agbegninou, who was traveling alone Saturday, left her home without telling her husband and did not have any luggage. The woman told the officials that she "had not flown in a long time" and decided to get up from her seat as she could not breathe on the plane.
Agbegninou said she could recollect trying to open the door and biting the passenger as she "became very anxious and normally would not have done those things."
The accused was charged with assault within maritime and territorial jurisdiction and interference with flight crew members and attendants, according to the criminal complaint.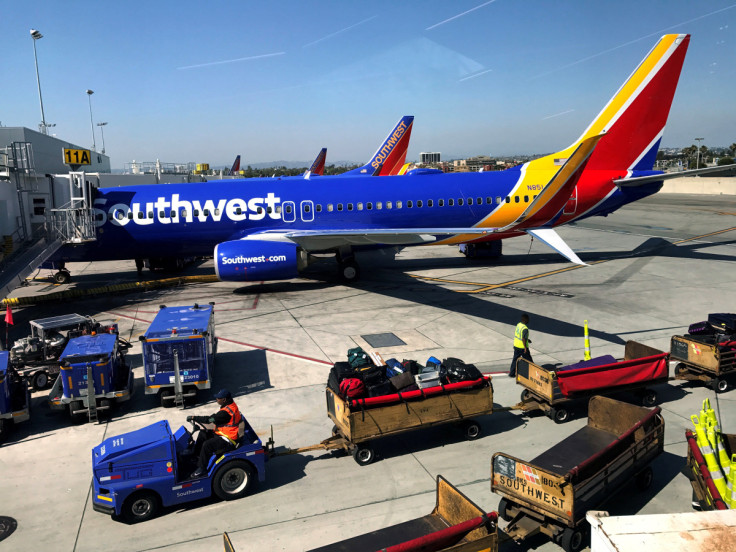 © Copyright IBTimes 2023. All rights reserved.
FOLLOW MORE IBT NEWS ON THE BELOW CHANNELS