Woman Faked Violent Kidnapping To Seek Revenge On Child's Father
A Texas woman lied about being kidnapped by her child's father in order to take revenge on him, police said, Tuesday.
Sierra Marie Quintanilla, 23, turned herself into police after Waco Police Department determined she had filed a false police complaint about being kidnapped and assaulted by her child's father.
In the police report she filed on Dec.14, 2018, she claimed that the man had dragged by her hair into a vehicle and abducted her. Sierra said that she managed to jump out of the car and escape to a gas station.
At the time of the supposed incident, Waco police Sgt. W. Patrick Swanton had said, "The child's father exited the vehicle and began assaulting the female before dragging her into the vehicle by her hair," the New York Post reported.
"Once in the vehicle, the victim was threatened with a gun and the assault continued," he added, CBS-affiliated television station KWTX reported.
She, however, recounted her story before the police and admitted to have fabricated the story in order to take revenge.
"Her initial aggravated kidnapping report caused our agency to put out an alert to the entire Region 6 area of the state. This resulted in at least one potential suspect vehicle to be stopped, by law enforcement as well as tie up multiple officers responding, to what was thought to be an actual aggravated kidnapping," Swanton stated in a press release.
She was released on a bond of $1,000 Tuesday after she turned herself in, at McLennan County Jail Saturday.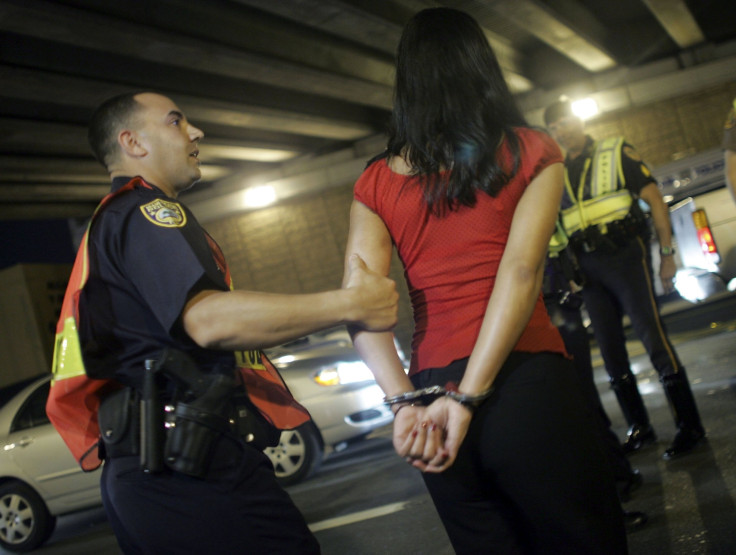 In another recent incident related to fake kidnapping, a woman, who faked her pregnancy to save her marriage, was caught after a kidnapping drama on the day of her delivery in the Indian city of Chennai in December 2018.
Gayathiri had married Sudhakar six years ago and the couple were trying for a baby. Out of fear that her husband would leave her if she didn't conceive, Gayathiri informed him that she was pregnant and also told him that she was being treated at a private hospital. When asked about reports, she told him that all of it, were with her gynecologist. However, a few days before the "delivery date," she fled from the hospital. Sudhakar then filed a missing person complaint and claimed that she was kidnapped. A day later, he received a call from her stating that she was abducted and her newborn baby was snatched away from her. However, when police checked the CCTV footage, it showed her walking alone form the hospital. She then confessed that she was scared, that her husband would lose interest in her and hence faked the pregnancy. She then received medical counseling.
© Copyright IBTimes 2023. All rights reserved.