Woman Finds 5-Pound Avocado That Could Set New World Record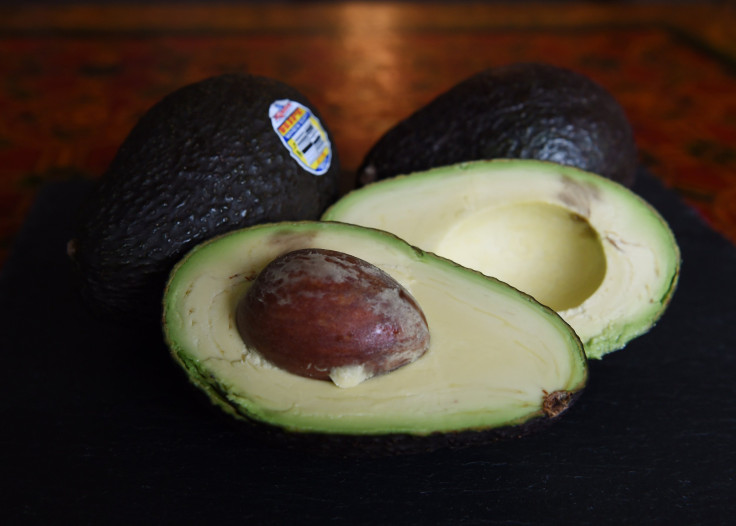 A Hawaii woman is waiting to hear back from the Guinness World Records to find out if the massive 5-pound avocado she found, while taking a stroll, is the world's largest, reports said Tuesday.
Pamela Wang of the Big Island found the massive avocado Sunday while taking a walk near her home in Kealakekua, West Hawaii Today reported.
"I was out on a walk going up to get my West Hawaii newspaper," Wang said, "and there it was on the side of the road."
Wang said she often found avocados since she lives near an area full of old avocado trees, but this one was special.
"I see avocados every day and I pick up avocados every day, but this one. It was hard to miss," Wang said. "It was as big as my head. … It was huge. It's bigger than the size of most people's slippers."
She then took it to the Pure Kona Green Farmers Market in Kona, Hawaii, where she showed the massive avocado to her friends and community members. Her friends then began making inquiries online, uncovering information that indicated the avocado might just be the largest on record.
"Everybody was so excited up there that people were starting to Google what the record was," Wang said. "It was people at the market who said, 'Hey, you should see whether this was going to beat the record.'"
Wang decided to talk to an expert, who had some experience with oversized fruits, before sending an application to the Guinness Book of World Records.
"I called the tropical fruit expert, who happens to be Ken Love. He's the president of the (Hawaii) Tropical Fruit Growers association, and a neighbor in fact," Wang explained.
"It was a really decent specimen of Daily 11 variety," Ken Love, executive director of Hawaii Tropical Fruit Growers said, according to West Hawaii Today.
"I've seen (avocados) longer and I've seen them fatter, but not both," said Love, who verified the fruit's weight at 5.23 pounds. "I think people have other ones that they don't weigh, but I think this one, it was way up there," the Guardian reported.
Love said he felt excited about the thought of Wang's avocado making it into the Guinness Book of World Records: "We need to put our avocados on the map."
Wang submitted an application to the Guinness Book of World Records and said she expects to hear back within two months.
"When I filled out the form," Wang said, "you go online and just choose a category. I chose avocado and there was one other one entered that was smaller. The weight was smaller than mine, so I was like okay, let's see what happens."
Elizabeth Montoya, assistant public relations manager with Guinness World Records America, Inc., said the company does not have a category for the largest avocado, however it does have a category for the heaviest, USA Today reported.
The record for the world's heaviest avocado is currently held by Gabriel Ramirz Nahim from Caracas, Venezuela, and he has held the record since Jan. 28, 2009. His avocado weighed 4 pounds and 13.2 ounces, while Wang's avocado weighed 5 pounds, 3.68 ounces.
© Copyright IBTimes 2023. All rights reserved.