Woman Pleads Not Guilty To Murder Of 25-Year-Old Woman Missing Since May
A Kentucky woman appeared in Pulaski District Court Friday morning for arraignment in connection with the murder of 25-year-old LeeAnna Brumley who was missing since May.
33-year-old Danelle Nicole Powell was arrested and charged Thursday morning after the police found human bones near Charter Oaks Road in northern Pulaski County last week. The bones were sent to the Medical Examiner's Office and were identified as Brumley's.
Powell was a main suspect in the case, along with suspects Corky and Gerald Hendricks, who are in jail on different charges, the police said.
On Friday, public defender Ezra Dike entered a not guilty plea on Powell's behalf. No bond was set in the case by the judge. Powell is set to reappear in court next Wednesday afternoon for a preliminary hearing.
Brumley disappeared on May 22 and her mother reported her missing on June 4.
Pulaski County Sheriff's lead investigator Lt. Bobby Jones said that Brumley and Powell were staying at Hendricks' residence. Brumley's family believes that the two women met on social media.
"At some point, LeeAnna Brumley was led away from that residence, led to a rural area in northern Pulaski county," Jones said. "The information that we got [was] that she was shot, and then struck in the head with a hatchet, and then burned."
Police believe that Brumley was killed at one location and her body was shifted to a second location.
"Why would she pull the trigger to it? Why did she think it was okay to take LeeAnna's life?" Faith Duggins, Brumley's sister, said. "What was so bad that she took LeeAnna's life?"
Powell remains at the Pulaski County Detention Center.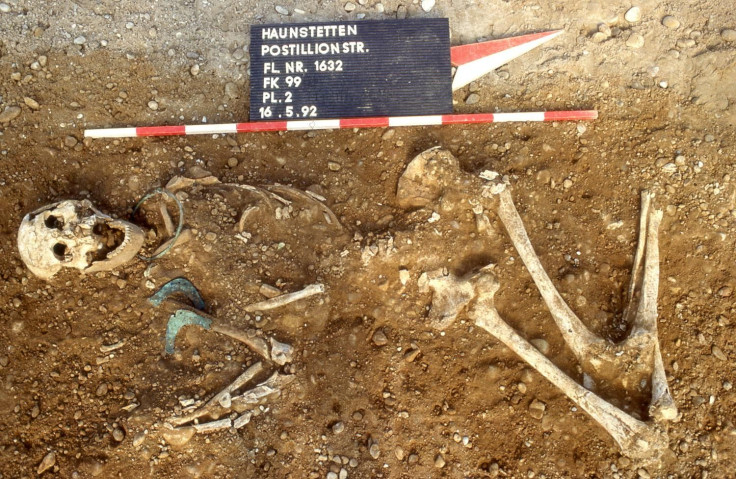 © Copyright IBTimes 2023. All rights reserved.