Woman Sexually Assaulted Child And Dog, Filmed The Acts
An Ooltewah, Tennessee, woman was charged Friday with sexually assaulting a child and a dog.
Investigators with the Hamilton County Sheriff's Office conducted a search warrant on 33-year-old Teela Moore Hendrix's mobile phone on April 12. During the search, the investigators found child pornography on the phone, one of which showed the accused sexually assaulting a child. Hendrix later admitted to making the video during police interrogation. The child's age was not known.
The affidavit states that another video found on the phone showed Hendrix sexually abusing a dog. The video had a "sexually laced narrative" of the assault. Both the videos were filmed in July 2018, the Times Free Press reported.
Hendrix was taken into custody Friday and charged with "aggravated sexual battery" and "criminal offenses against animals."
The charges came a few days after the accused was arrested when she intentionally rammed her husband's car while he and her children were inside. She hit another vehicle before barricading herself inside her home. She was taken into custody a while later. Hendrix was evaluated by medical personnel on the scene, who said she showed signs of impairment after which the woman was taken to a nearby hospital for treatment.
She was then charged with aggravated assault domestic, reckless endangerment, possession of marijuana and possession of drug paraphernalia.
She remained in jail with a total bond set at $164,000. She was scheduled to appear in court April 26 in connection with the latest case.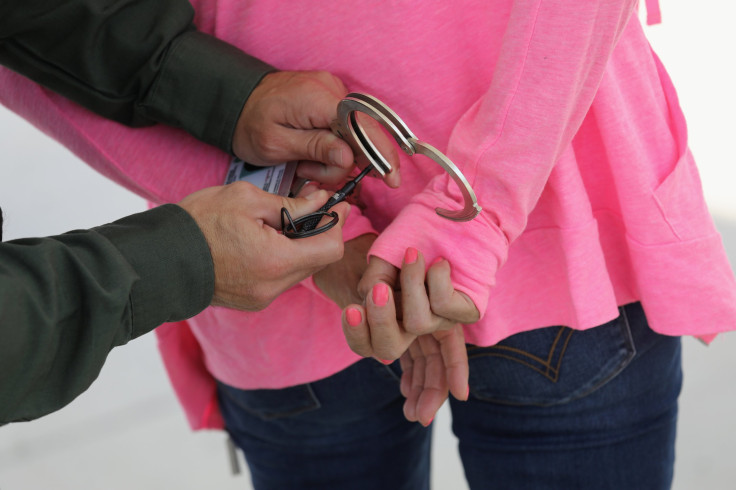 In a similar incident in 2017, a North Carolina woman was charged with possessing child pornography and sexually assaulting a dog. Wendy Arlene Kasper secretly filmed a child in a bathroom and engaged in sex acts with a dog several times. She also disseminated child pornography with a wanted man, who was involved in a large child pornography group. Kasper was charged with felony secret peeping with a recording device, possessing photographic images from secret peeping and crimes against nature, Fox 8 reported.
FOLLOW MORE IBT NEWS ON THE BELOW CHANNELS