Woman Trapped Under Debris Had Leg Amputated To Be Pulled From Collapsed Building
KEY POINTS
The 116-year-old Iowa building partially collapsed, sending around 53 tenants on the search for a new home
Quanishia "Peach" Berry was pinned under the rubble for hours before rescuers amputated her leg to free her
The building was completed in 1907 as a hotel and was listed in the National Register of Historic Places in 1983
A 24-year-old woman stuck in the debris of a partially collapsed Iowa building had her leg amputated so rescuers could free her and rush her to the hospital.
Quanishia "Peach" Berry and her wife Lexus Berry realized they had to leave their fourth-floor apartment immediately when they noticed fresh cracks inside the 116-year-old building in Davenport.
"I heard these crackling sounds, and we're like, 'Something is wrong. We need to leave,'" Lexus, 27, told NBC News. "She picked up the kitten; I picked up the cat."
The couple was just a few steps away from exiting their apartment when a portion of the building collapsed and came tumbling down around 5 p.m. Sunday.
"The moment that we hit the door, it started to shake and rattle and literally — it all just happened in the blink of a second – the floors caved in, like collapsed," Lexus told AP News. "So as the floors were falling, and she was falling four stories down, there were still two stories above her falling and two stories falling above me. It was all crumbling."
Most of their home was gone.
It took hours before rescuers found Quanishia trapped in the rubble with her legs pinned under the debris. The crew determined that one of her legs needed to be amputated to safely pull her out.
After Lexus gave her approval, Quanishia's leg was amputated and she was taken to the hospital in critical condition.
"It's definitely something that's like a miracle that she's here," Lexus added. "Due to the circumstances, they had to make a judgment call. And that's the best thing for her, honestly, because she's still here."
Another resident in the building, Lisa Brooks, 52, was also rescued from the partially collapsed structure after she spent about 24 hours sheltered under a couch, according to family members.
According to AP News, five residents were still unaccounted for. Officials feared that two of them might still be trapped under the rubble and they cannot reach them because the structure is too dangerous to search.
The building, which was completed in 1907 as a hotel, had 80 units and was home to around 53 tenants. The six-story building was listed in the National Register of Historic Places in 1983.
The remaining structure was "in imminent danger of collapse with the condition on site continuing to worsen," according to a statement released by Davenport city officials Monday.
The property owner was served with an order for the building's demolition, city officials also noted.
Plans to begin demolishing the building were initially announced after the partial collapse but were later put on hold.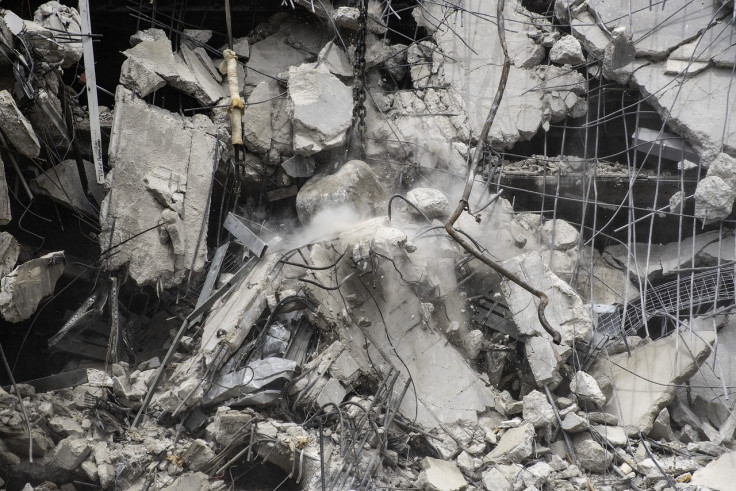 © Copyright IBTimes 2023. All rights reserved.