Woman's Body Recovered From Car Near Brink Of Niagara Falls
KEY POINTS
Authorities got a report about a car floating down the Niagara River
Swift-water rescue crews could not reach the vehicle
Police used drones to determine if the car was occupied
U.S. Coastal Guard was called for assistance
A woman's body has been pulled out from a car around 50 yards away from the brink of Niagara Falls. The vehicle was almost completely submerged in the icy rapids at the time of the rescue operation.
The unidentified woman, who was in her 60s, was pronounced dead soon after she was taken to land, reported New York Post.
Officials responded around noon Wednesday to a report of a black vehicle found floating down the Niagara River with the driver of the vehicle not moving, New York State Park Police Capt. Chris Rola said, as per USA Today. The woman was the sole occupant of the vehicle.
After swift-water rescue crews could not reach the vehicle, police used drones to determine if it was occupied and the U.S. Coastal Guard was called for help. The dramatic videos and photos of the daring mission quickly circulated on social media.
One of the clips showed Derrian Duryea, a Coast Guard officer, descending from a hovering helicopter to an almost submerged vehicle before pulling out the body of the woman.
"It was an incredible job by the Coast Guard," Rola said in a news conference.
Investigators are still determining how exactly the car plunged into the river. The roads in the area were slippery due to snowfall. The vehicle is believed to have entered through an area between the pedestrian bridge and the vehicle bridge, Rola added.
The woman lived in the area, according to investigators. However, her identity has not been revealed pending notification of relatives.
"Today, we mourn the loss of a life," the U.S. Coastal Guard noted in a tweet. "We commend the readiness and courage demonstrated today by our crew to effect an 80ft. hoist from a submerged vehicle 20 yards from the top of Niagara Falls in foul weather."
After the woman's body was recovered, the vehicle remained almost completely submerged while the emergency crews prepared to try to pull the vehicle from the water.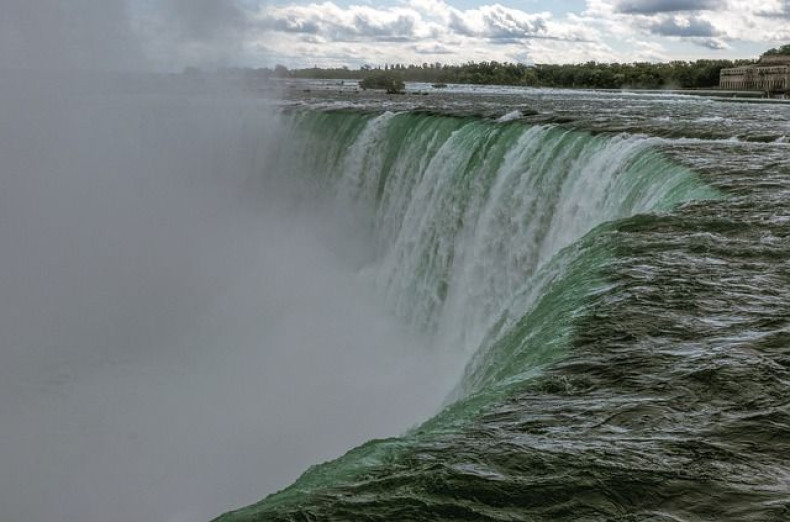 © Copyright IBTimes 2022. All rights reserved.