Women in Hollywood Tribute: Top 10 Sexy, Smart and Stylish Actresses [PHOTOS]
Women in Hollywood were honored Tuesday at the annual tribute event sponsored by Elle Magazine. Nine actresses were honored, including Barbara Streisand, Jennifer Aniston, Naomi Watts and Michelle Pfeiffer.
The ceremony took place at the Four Seasons Hotel in Beverly Hills, Calif.
The most prestigious award, the L'Oreal Paris Legend Award, was given to Barbara Streisand.
Streisand urged women in Hollywood to be fearless in getting ahead in the movie industry, where only seven percent of the top 250 films are directed by women. Let's be bold and don't wait for the phone to ring, Streisand said. Create your own material. Tell me a story.
The sexy, smart, and stylish actresses also joked about each other.
You just want to get your nails done with her and you want to make out with her at the same time. At least I do, Reese Witherspoon joked while honoring Jennifer Aniston at the event. And that's what we do sometimes on Saturdays!
The Women in Hollywood honorees will be featured in Elle's November issue.
As has long been our tradition, this year we honor an extraordinary group of women who continue to redefine what is possible in Hollywood, said Elle editor-in-chief Robbie Myers in a statement.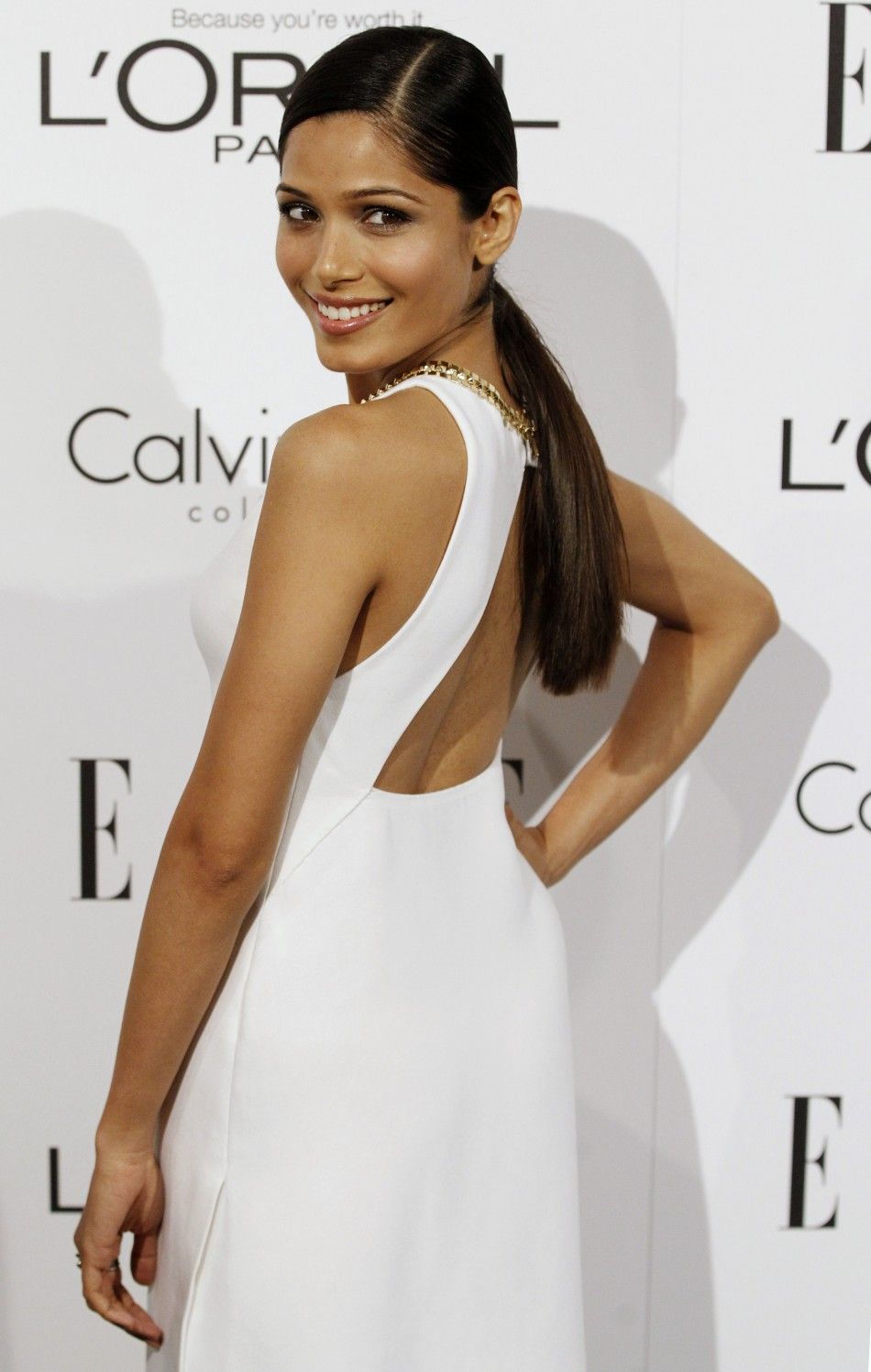 © Copyright IBTimes 2023. All rights reserved.