'Wonder Woman' Spoilers: Lynda Carter Reveals Wish For Gal Gadot's Movie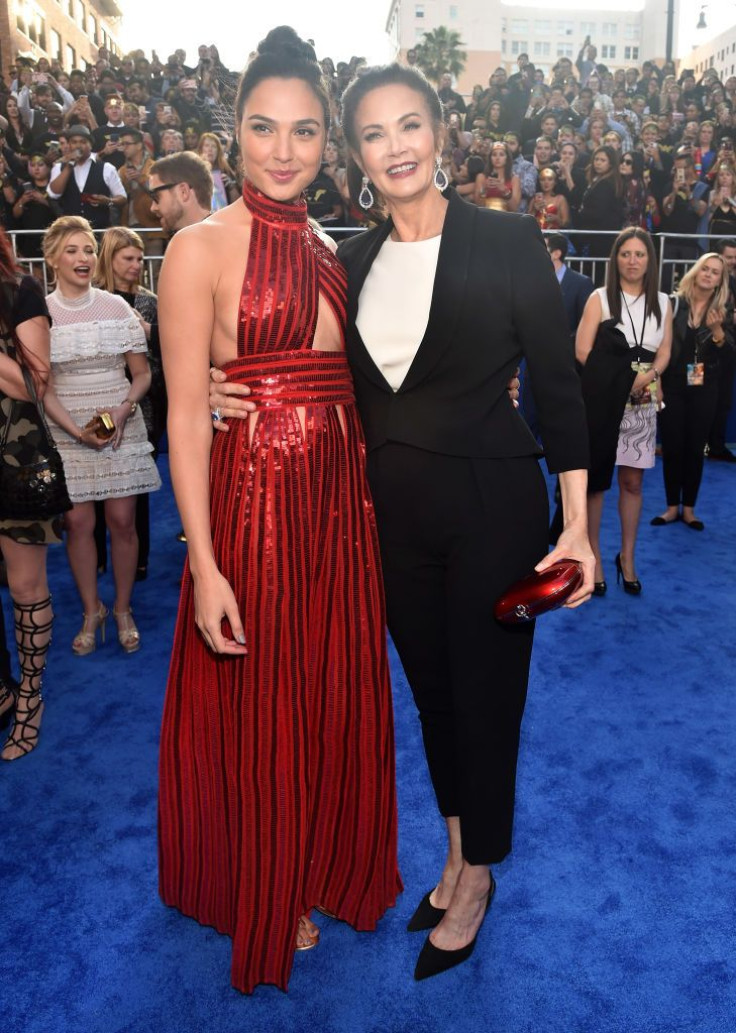 "Wonder Woman" is all about female empowerment, so many believe that casting Gal Gadot as the titular character was the perfect choice, given that she embodies everything the heroine stands for.
When the original Wonder Woman, Lynda Carter, talked to Entertainment Weekly about this new undertaking, she only had nice things to say about the actress and her new movie. "I like her. I just hope it's successful, that's all. I think she's probably pretty kickass, and it's a whole new way to empower women," she said. "We're not black or white or brown or orange or ginger hair or gray hair or short or skinny or tall or fat. We're women, and we relate to one another in a very human, sisterly way."
READ: Gal Gadot reveals singer who helped her nab Wonder Woman role
She also defended Wonder Woman's skimpy costume, which feminists are pinning down as too provocative. Carter believes Wonder Woman is free to wear whatever she feels comfortable in, sexy outfit or not.
"All this stuff about costumes — 'Oh, it's exploitive and blah blah blah.' Give me a break. You can't say that the sock in the pants of Superman wasn't. Get over it. That's a woman's body. We are all that," she said. "We've always been that, but we're also every other shape and color and size. It's not our problem [what we look like], it's yours. I am a woman. This is how I look. I'm smart, and I'm this and I'm that as well."
Meanwhile, the new movie has been given a PG-13 rating, although many were hoping for it to be rated R and have intense fight scenes. Director Patty Jenkins revealed that she could've opted for the R-rating, but she couldn't do it for the sake of Wonder Woman's young fans.
"I cared a lot about it never being an R-rating. And I totally support the movies that do have an R-rating, but in this case I was very aware that little girls were going to want to see the film, and I was very protective of that," she told Cinema Blend. "So it had to not be Rated R to me. I would have been happy to go for PG, but it's World War I, so we couldn't!"
"Wonder Woman" will be released on June 2.
© Copyright IBTimes 2023. All rights reserved.
FOLLOW MORE IBT NEWS ON THE BELOW CHANNELS