Does 'Wonder Woman' Have A Post-Credits Scene?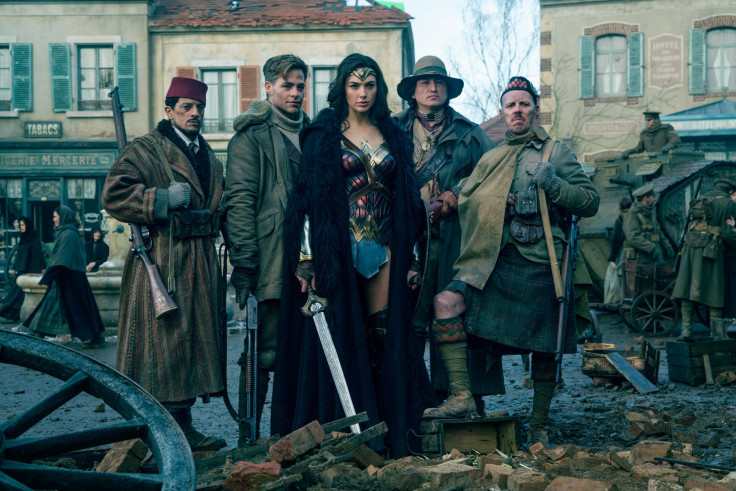 Superhero movies share a lot of similar traits, and in recent years, fans have grown to expect an extra scene after the movie credits roll. However, "Wonder Woman" fans don't have to worry about staying after the DC film ends. There will not be a post-credits scene.
"Wonder Woman" producer Charles Roven explained to Cinema Blend that the filmmakers didn't feel the need to follow the trend. "I'm not going to say we'd never do one. ... There was one in 'Suicide Squad.' But I don't think that we want to feel that we're forced to do something just because we didn't in the past."
Though end credits scenes are staples in the Marvel Cinematic Universe, other franchises don't always follow the trend. Like "Wonder Woman," "Batman v. Superman: Dawn of Justice" also lacked a scene after the credits rolled.
READ: What the early reviews of "Wonder Woman" indicate
Often, end credits scenes are used to create some buzz for the next movie in a franchise. The next DC film will be "Justice League," out in November, but last year's DC films have already done plenty of teasing for the team up flick. After "Suicide Squad," viewers saw Amanda Waller (Viola Davis) and Bruce Wayne (Ben Affleck) having a serious dinner. Amanda needs Bruce to keep Task Force X from being linked to her. As the wealthy owner of Wayne Enterprises, he's capable of doing that, but he'll need some information first. Amanda hands over files on Aquaman (Jason Momoa), Enchantress (Cara Delevingne) and the Flash (Ezra Miller).
That scene wasn't exactly a beloved post-credits sequence, though. It was just a little too similar to a scene in "Batman v. Superman: Dawn of Justice" where Bruce and Diana (Gal Gadot) see encrypted files from Lex Luthor's (Jesse Eisenberg) computer that reveal details about future members of the Justice League.
Instead of taking a look at what's ahead for our heroes, "Wonder Woman" is actually a look back at Diana's origins. The movie will reveal how she was created and trained in Themyscira and delve into why she left during World War I. Steve Trevor (Chris Pine) will play a big part in convincing her to leave, and director Patty Jenkins explained that he shows Diana the kindness of humans. However, she'll see the dark side too.
"The challenge was to see both the good and the bad of mankind," Jenkins explained during a Collider press conference. "And, you know, Steve really ends up, like, representing the good and the complexity of mankind. But Doctor Poison and General Ludendorff are great examples of the bad of mankind. And they're also great examples about how that is not conscientious choice to be a villain. Every villain has their belief system that makes perfect sense to them."
Doctor Poison and General Ludendorff aren't Wonder Woman's only foes, though. She'll also face off against Ares, the god of war. The actor playing him, however, is being kept secret. Most recently, rumors have hinted that David Thewlis' character Sir Patrick Morgan, a peace advocate, will turn out to be the one trying to destroy humanity.
"Wonder Woman" hits theaters June 2.
© Copyright IBTimes 2023. All rights reserved.