Woody Allen To Retire From Filmmaking After Shooting Final Movie
Academy Award-winning filmmaker Woody Allen announced his plans to retire from filmmaking.
In an interview published by the Spanish newspaper La Vanguardia on Saturday, Allen revealed he wanted to turn his attention to writing.
"My idea, in principle, is not to make more movies and focus on writing," Allen told the publication.
Earlier this year, Allen, 86, hinted at retirement during an Instagram Live session with Alec Baldwin. He told the actor that the "thrill is gone" for him with filmmaking, and he would probably direct one final project.
Allen's filmmaking career dates back to 1966, when he wrote and directed "What's Up, Tiger Lily?" His most acclaimed film was "Annie Hall," which won Best Picture, Best Director, Best Original Screenplay, and Best Actress for Diane Keaton in the 1978 Academy Awards.
Allen later received Best Screenplay wins for "Hannah and Her Sisters" and "Midnight in Paris."
In recent years, Allen has faced increased scrutiny due to resurfaced sexual abuse allegations from his adopted daughter Dylan Farrow. The allegations have led Allen to struggle to get his films released.
Amazon Studios canceled Allen's $68 million four-film deal, which resulted in the director suing the company for breach of contract. The dispute was eventually settled out of court.
Allen has continued to deny sexual abuse allegations and referred to the 2021 four-part HBO docuseries "Allen v. Farrow," which centered around Farrow's allegations, as a "hatchet job."
Allen has often taken his projects to Europe for distribution. His latest film, "Rifkin's Festival," opened the 2020 San Sebastian Film Festival in Spain.
Later this year, Allen is expected to work on his 50th and final film in France. The movie will be shot in French and will be similar to his 2005 film "Match Point" in the sense that it would be "exciting, dramatic, and also very sinister."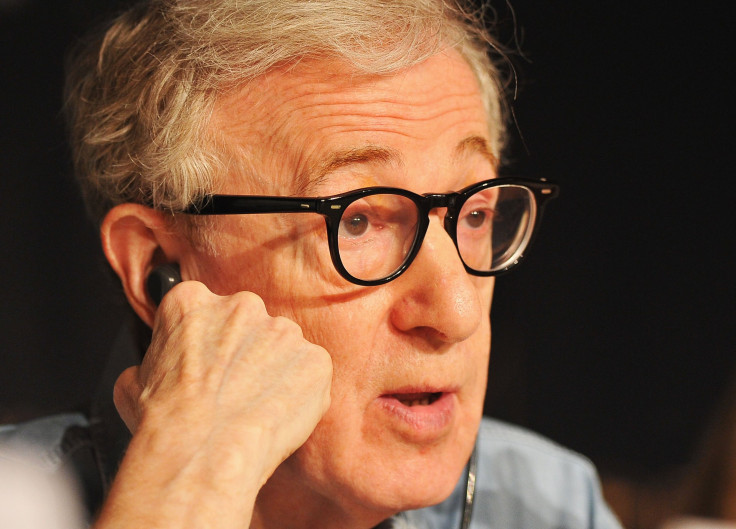 © Copyright IBTimes 2023. All rights reserved.