World Mental Health Day: 5 Myths About Personality Disorders Debunked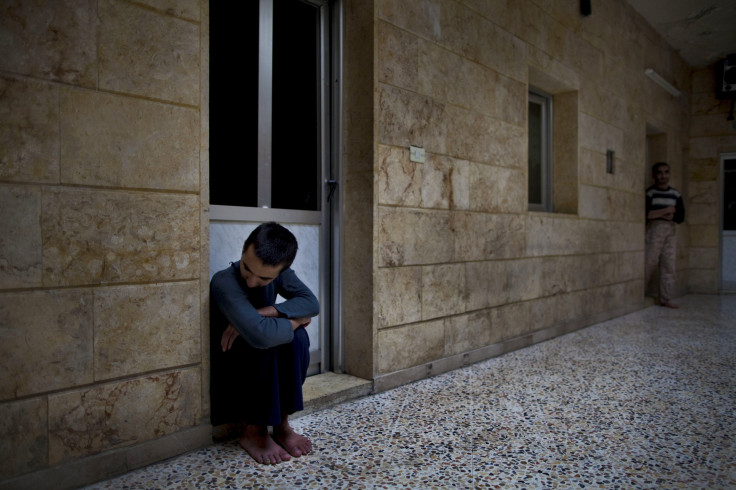 Oct. 10 marks World Mental Health Day. The World Health Organisation explains that the objective of observing this day is to not only raise awareness about mental health issues but also to take more initiative to help people who face these problems.
According to National Alliance on Mental Illness (NAMI), about 1 in 5 adults in the U.S. — 43.8 million people, or 18.5 percent — experience mental illnesses in a given year.
Today there is a lesser stigma around mental health issues but there still are plenty of negative stereotypes attached to the problems that can not only cause misconceptions but also isolate people from coming forward and addressing these issues.
The Association for Psychological Science suggests that these stereotypes surrounding mental health problems can pose a "significant barrier to care for many individuals with mental illness."
So here are a few mental illness myths that need to be debunked.
1. It's all in your head
One of the biggest myth that people believe is that every mental health issue you face is in your head. Some may ask you to snap out of it if you are ever depressed or ask you to calm down in case you are having an anxiety attack.
It is important to know that issues like depression and anxiety are very serious and could take a turn for the worse if not addressed properly. While suffering from depression one can encounter dangerous symptoms like feelings of guilt, worthlessness, and helplessness, pessimism and insomnia, among others. People suffering from anxiety may also experience a weakened immune system and cardiovascular issues which could turn hazardous in the long run.
2. Bad parenting causes mental illnesses
The myth around a bad upbringing of a child being the only reason behind the individual facing mental health issues is untrue. Having mental issues could be related to a lot of different factors like genetics, surroundings and/or life experiences. On the other hand, the acceptance and support of friends and family do play a major role in recovery.
3. You can get better on your own if you have a positive outlook
Many people try and find a solution to their problems all by themselves without realizing that they need outside help and/or guidance. Some mental disorders are biological and therefore consulting a professional is vital. According to the American Psychological Association, research shows that therapy is effective and helpful as mental health professionals have years of experience helping with treatment as well as with deconstructing the problem.
4. People with mental illness are often violent
According to the Canadian Mental Health Association, people with mental illnesses are no more violent than people without mental illnesses. According to NAMI, only 3 to 5 percent of violent acts are committed by people who are suffering from a serious mental health problem. It's also important to note that people who experience mental illnesses are much more likely to be victims of violence than to be violent.
5. I can't help people with mental health issues
A healthy support system is as essential as sound advice from a professional doctor, not only for the patient's well-being but also to make the person feel better about themselves. According to the U.S. Department of Health and Human Services, only 44 percent of adults and less than 20 percent of children and teenagers diagnosed with some mental illness receive the treatment they need. Considering this, knowing that there is someone out there to get them the help they need, without labeling them "crazy," not only helps with the treatment but also helps people address their issues more confidently.
© Copyright IBTimes 2023. All rights reserved.