World Teachers Day 2016: 12 Quotes And Inspirations Sayings To Celebrate Educators Across The Globe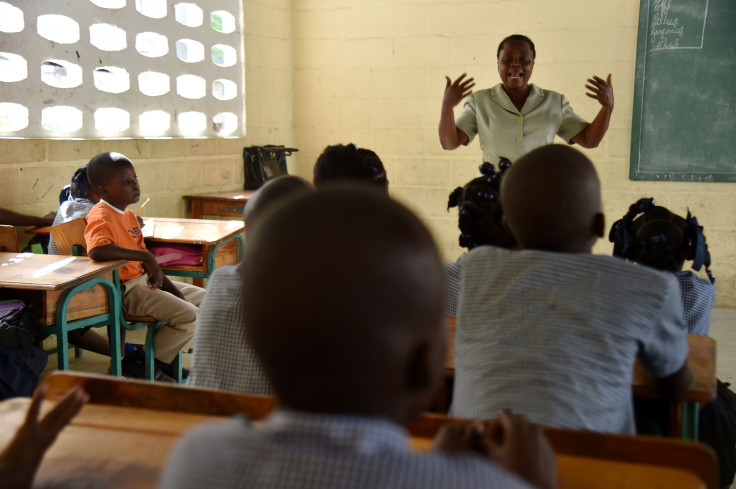 Wednesday is World Teachers Day, an occasion to celebrate all of those who shape the minds of future generations.
World Teachers Day was created by the United Nations Educational, Scientific and Cultural Organization (UNESCO) in 1994 to celebrate the educators of the world. The global holiday is held on Oct. 5 each year in recognition of the special intergovernmental conference convened by UNESCO in Paris that adopted the UNESCO/ILO Recommendation concerning the Status of Teachers on that date in 1966. The recommendation declared education a fundamental human right, acknowledged the essential role of teachers to society, set international standards and defined teachers' responsibilities.
For most, Oct. 5 is just a day to pay their teachers a little bit of extra gratitude for shaping their lives and minds and those of their children. UNESCO holds an annual conference in Paris where it hands out the Hamdan Prize awards, but the organization recommends those who can not attend the Paris event take the opportunity "to discuss, compare, learn, argue, share and improve" wherever they are in the world.
Here are some quotes to celebrate the impact teachers have on young minds:
"I touch the future. I teach." — educator Christa McAuliffe
"The task of the modern educator is not to cut down jungles, but to irrigate deserts." — author C. S. Lewis
"It is the supreme art of the teacher to awaken joy in creative expression and knowledge." — physicist Albert Einstein
"The thing I loved the most — and still love the most about teaching — is that you can connect with an individual or a group, and see that individual or group exceed their limits." — Duke basketball coach Mike Krzyzewski
"A teacher affects eternity; he can never tell where his influence stops." — historian Henry Adams
"A teacher who is attempting to teach without inspiring the pupil with a desire to learn is hammering on cold iron." — politician and education reformer Horace Mann
"Those who know, do. Those that understand, teach." — philosopher Aristotle
"I'm lucky I had some teachers who saw something in me." — actress Ann Bancroft
"The dream begins with a teacher who believes in you, who tugs and pushes and leads you to the next plateau, sometimes poking you with a sharp stick called 'truth'." — journalist Dan Rather
"I think the teaching profession contributes more to the future of our society than any other single profession." — former UCLA basketball coach John Wooden
"Teachers can change lives with just the right mix of chalk and challenges" —author Joyce Meyer
"We discovered that education is not something which the teacher does, but that it is a natural process which develops spontaneously in the human being." — educational philosopher Maria Montessori
Sources: BrainyQuote, GoodReads
© Copyright IBTimes 2023. All rights reserved.