World's Deadliest Beach Claims Its Latest Shark Attack Victim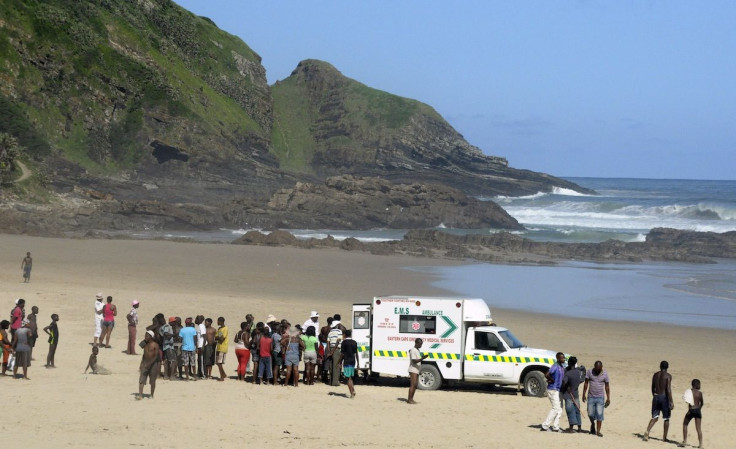 Second Beach in Port St. Johns has been called the "deadliest beach in the world," and it lived up to that reputation on Saturday when it claimed its eighth shark attack victim in five years. The likely culprit is an all-too familiar face in these South African waters: the bull shark.
A 72-year-old Austrian man was attacked around 3 p.m. while swimming in shallow waters at the popular surfing beach. He had been traveling with a tour group that included his wife, according to the National Sea Rescue Institute, a volunteer organization that helps monitor South African waters. The institute didn't name the couple.
"Police have opened an inquest docket and the Austrian Consulate and the department of international relations and co-operation are informed," Craig Lambinon, a spokesman for the sea rescue group, said in a statement.
While authorities haven't officially identified the species involved in the attack, bull sharks have been blamed for an unnerving spate of fatal attacks at the beach spanning back to 2007. Known as "the pit bulls of the sea," these predators favor shallow coastal waters and have a habit of biting and shaking their victims, resulting in horrific injuries.
The most recent shark-related fatality on record at Second Beach occurred on Christmas Day 2012 when a 22-year-old man from Ntsimbini, a rural village about 35 kilometers (22 miles) inland from Port St. Johns, was nabbed in waist-deep waters. A search team scoured the ocean for three days but was never able to locate his body.
No other beach in the world in recent history has had more fatal shark attacks than St. Johns, according to the International Shark Attack File, a division of the Florida Museum of Natural History that maintains a global database of shark attacks. Moreover, while the average fatality rate for shark attacks in South Africa is 1 in 5, all but one shark encounter at Port St. Johns has resulted in death since officials began tracking the attacks, which began in January 2007.
A preliminary investigation in 2009 into the rash of unprovoked shark attacks by South Africa's Department of Environmental Affairs (after three youngsters were killed at Second Beach) found that the nearby Umzimvubu River was a breeding ground for bull sharks, and that traditional healers were known to toss the entrails of slaughtered animals into the sea. Whether this practice is in any way to blame for the attacks was never confirmed because researchers ran out of funding to complete their study.
A second report delivered three years later to the Department of Environmental Affairs by KwaZulu-Natal Sharks Board found few solutions to remedy the shark problem. Popular methods such as shark nets and drum lines would be expensive and incur a high environmental cost, potentially trapping a large number of rays, turtles, dolphins and whales, the board's report said.
Officials have intermittently closed Second Beach to swimmers and surfers following attacks. They have also increased the presence of water rescue teams for a time, though lifeguards openly questioned how they were to fight off sharks at a beach regarded as the world's deadliest without the proper equipment to do so.
A Port St. Johns guesthouse owner told South African media on Saturday that the local council no longer funded lifeguards on the beach. Thus, the guesthouse owner said the body of the Austrian tourist floated in the water for 30 minutes before a rescue boat arrived on the scene.
© Copyright IBTimes 2023. All rights reserved.