World?s Largest Pool, The Crystal Lagoon Chile, Wows Guests At San Alfonso Del Mar Resort [PHOTOS]
Chile, home to immense natural beauty from lakes to parks to beaches, can now add another appeal to its two million tourists annually with the Guinness World Record holder of the world's largest pool, The Crystal Lagoon at the San Alfonso Del Mar Resort.
As the holder of the Guinness World Record for the World's Largest Pool title, the man-made Crystal Lagoon stretches for more than a half-mile -- 3,323 feet to be exact -- and holds 66 million gallons of water which its obtains directly from the sea via filtration, according to its owners, the Crystal Lagoons Corporation. The pool is larger than 20 Olympic-sized pools, which measure a dinky 164-by-82-feet in comparison. Six times bigger than its competitor, the Orthlieb Pool in Casablanca, Morocco, the mammoth Crystal Lagoon is also the world's deepest pool at 115 feet and costs over $3 million to maintain annually. Upkeep costs range from keeping it heated at 78 degrees Fahrenheit to the filtration system controlled by computers to bring in water from the sea.
The 60-acre pool overlooks the Chilean central coast in the city of Algarrobo about 60 miles west of the capital, Santiago, housed outside of the private San Alfonso Del Mar Resort. The Crystal Lagoon reportedly took over five years to construct, which totaled over $1.2 billion, and opened to the public in December 2006, according to The Daily Mail. Along with views of the sea and white sandy beaches, visitors can engage in a myriad of activities from boating to snorkeling.
View the slideshow to see photos of the Crystal Lagoon in Chile, the World's Largest Pool, at the San Alfonoso Del Mar Resort.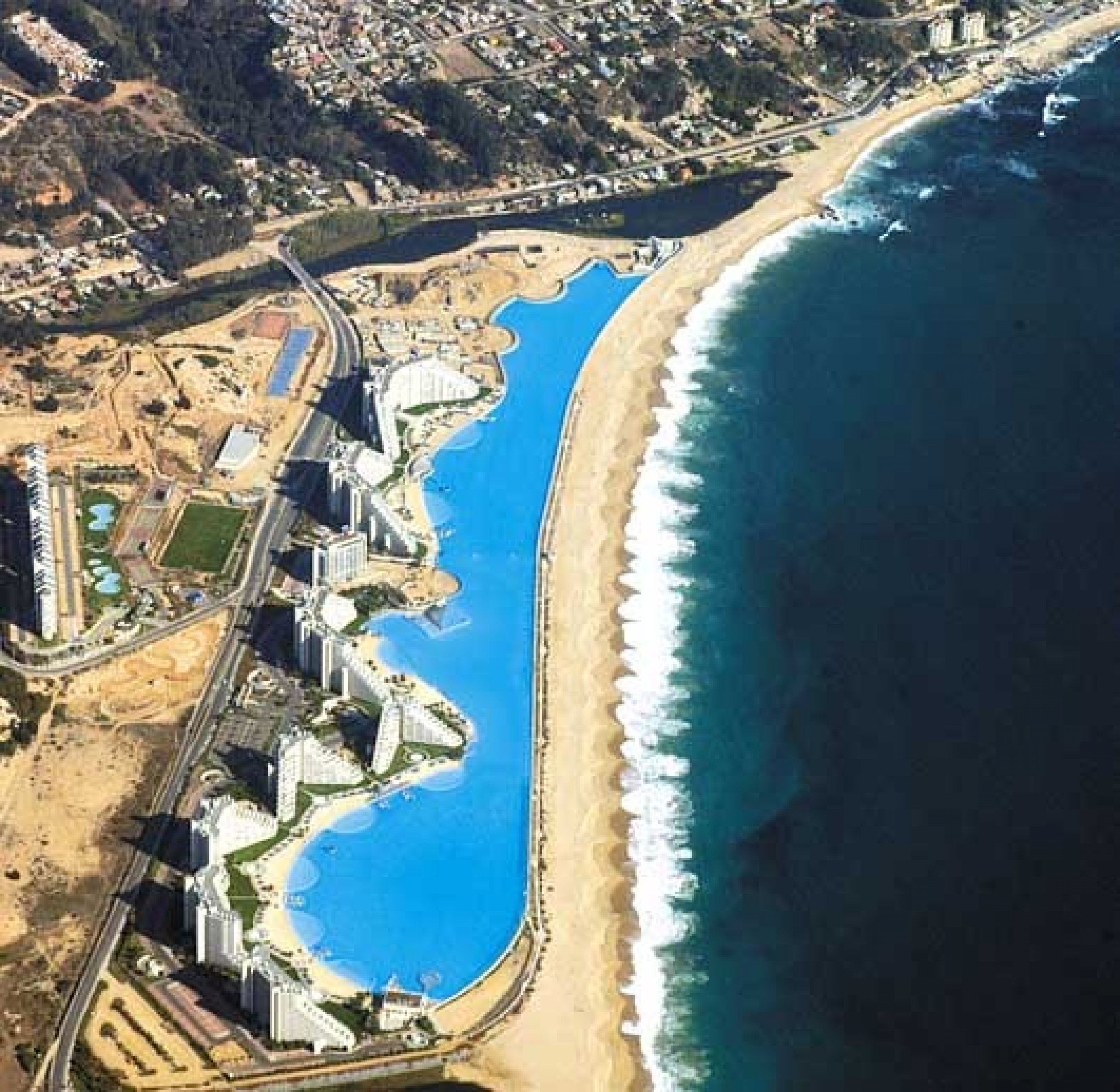 © Copyright IBTimes 2023. All rights reserved.