World's Oldest Man, Salustiano Sanchez, Dies At 112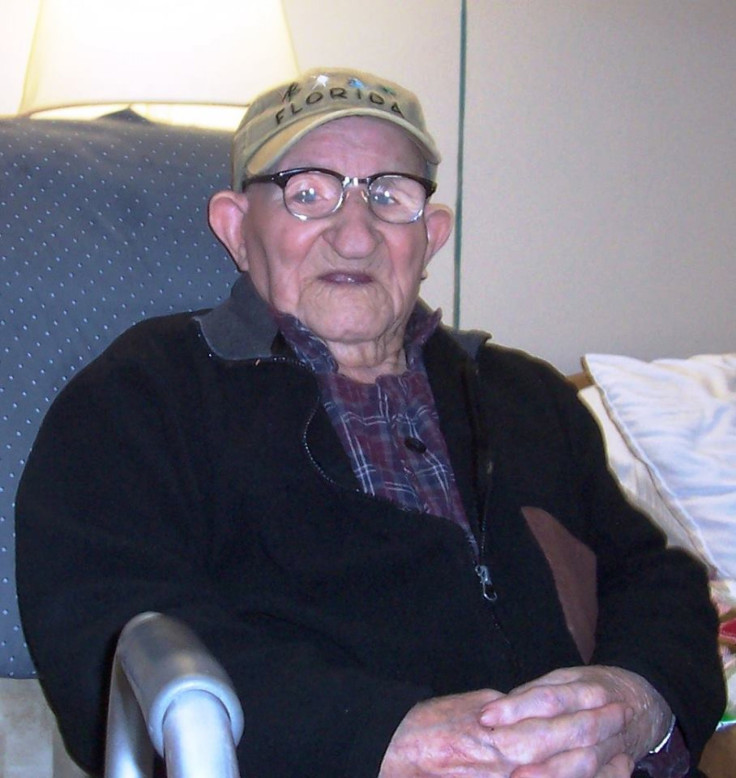 The world's oldest man, Salustiano Sanchez, has passed away at the age of 112 at the nursing home in Grand Falls, N.Y., where he had been living in since 2007. Sanchez was last remaining individual who had proof that he was born in 1901.
Sanchez was given the title of world's oldest man by the Guinness Book of World Records in June, after the death of Jiroemon Kimura, from Japan. Kimura died at the age of 116 and was the world's oldest person prior to his passing. The current world's oldest person is 115-year-old Misao Okawa, also from Japan.
Guinness Book of World Records' senior gerontology consultant, Robert Young, confirmed Sanchez' passing, reports the Associated Press. According to Young, Sanchez passed away on Friday and the supercentenarian will be buried at Gate of Heaven cemetery in Lewiston, N.Y., reports AP.
Sanchez was born on June 9, 1901, in the village of El Tejado de Bejar in Spain. Before settling in New York, Sanchez moved to Cuba at the age of 17 and later worked at a coal mine in Kentucky. Sanchez credited his daily habit of eating a banana while his daughter, Irene, 69, said his long life may have been due to his stubborn nature, reports AP. Sanchez had many hobbies, including gardening and playing gin rummy. Sanchez was married to his wife Pearl in 1934 and the couple had two children, Irene and John, 76, He also is survived by seven grandchildren, 15 great-grandchildren and five great-great-grandchildren.
According to AP, Arturo Licata may be the next man to be crowned the world's oldest man. Licata hails from Italy and says he is 111 years old. The Guinness Book of World Records will need to confirm his age and the authenticity of his claims prior to recognizing Licata as the world's oldest man.
© Copyright IBTimes 2023. All rights reserved.