World's Oldest Person, Susannah Mushatt Jones, Dies At 116 In New York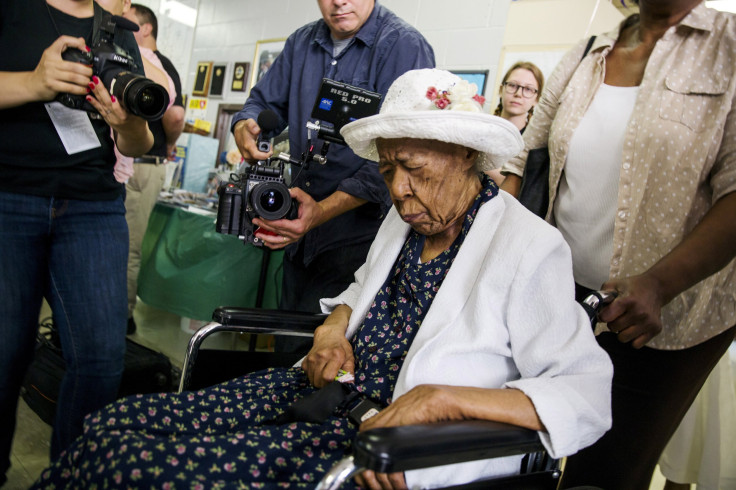 Susannah Mushatt Jones, the world's oldest person, died Thursday night in New York at the age of 116. Jones, who was known as "Miss Susie," died in her sleep in a chair at a senior home in Brooklyn, Robert Young, a senior consultant for the Gerontology Research Group, told CBS News.
Young said that Jones was actually 116 years, 311 days old, and she was the last living American born in the 1800s. Jones, who became the world's oldest person — and the world's oldest woman — after Michigan woman Jeralean Talley died in June at 116, had been ill for the past 10 days, Young said.
Jones was born in a small farm town near Montgomery, Alabama, in 1899. She was one of 11 siblings and attended a special school for young black girls. When she graduated from high school in 1922, Jones worked full time helping family members pick crops. She later began working as a nanny, heading north to New Jersey and eventually settling in New York.
Young reportedly said that 116-year-old Emma Morano, of Italy, just a few months younger than Jones, is now the unofficial world's oldest person.
© Copyright IBTimes 2023. All rights reserved.