Worst US States To Live In 2021: Where They Rank On Health, Hospitals, Voting Rights
The United States is a diverse place, with different climates, environments, politics and lifestyles not only in all 50 individual states but even within all individual borders. However, certain parts of the country may be less desirable to live in than others.
Various lists often rank the states on various metrics which determine which ones are the worst or best to live in at varying points. Factors like cost of living, population, quality of life, and now, in the wake of the COVID-19 Pandemic 2020 Presidential Election, health and voting ability are also a big part of what makes a state worth living in.
According to the latest data from CNBC, which ranked states based on the quality of life (crime rates and environmental quality), places to live, places for remote work, public health systems, hospital capacity and how well states protect against discrimination and restrictive voting laws, 10 states, in particular, ranked poorly when it came to living in them in 2021.
Those states were Arizona, Texas, Nevada, Missouri, Tennessee, Georgia, Alabama, Arkansas, Louisiana and Indiana. By comparison, on the same metrics, the best states to live in were Vermont, Hawaii, North Dakota, Minnesota, Iowa, Maine, Washington, Massachusetts, Nebraska and New Jersey. The 10 worst states in the ranking all received an F as a score when it came to a Life, Health and Inclusion Score, while the 10 best were between A+ and B scores.
Some of the rankings, especially when data regarding health scores, aren't surprising, as several of the states on the best list have some of the highest rankings for COVID-19 vaccinations, while ones on the list of the worst states rank considerably lower.
According to the New York Times Vaccine tracker, Vermont ranks as first in the nation when it comes to residents receiving at least one COVID-19 shot, at 86%. Not surprisingly, other top states also finished high on the list, with Hawaii Massachusetts, Maine and New Jersey all finishing in the top 10 for vaccine percentages. Washington and Minnesota followed in the top 20, and all were at 70% or higher receiving one jab. Lower on the list were Nebraska (66.1%) and Iowa (64.6%). The only state from the list of top ones that falls lower on the list of percentage of residents vaccinated is North Dakota, where only 56.2% of residents have gotten at least one shot.
By comparison, among the worst states, the only ones that have given more than 60% of residents at least one shot have been Nevada, Arizona and Texas, while the rest fall between 50-60% vaccinated. The only state performing worse in vaccinations, which is not on the list of worst states to live in, is Mississippi, where only 47.7% of residents have gotten one shot.
Of course, some of the states ended up on the list, not because of their healthcare systems, but their access to voting and less discriminatory or restrictive laws. Voting rights were among the reasons Indiana, Louisiana, Arkansas, Georgia, Missouri, Texas and Arizona all ended up on the worst states list.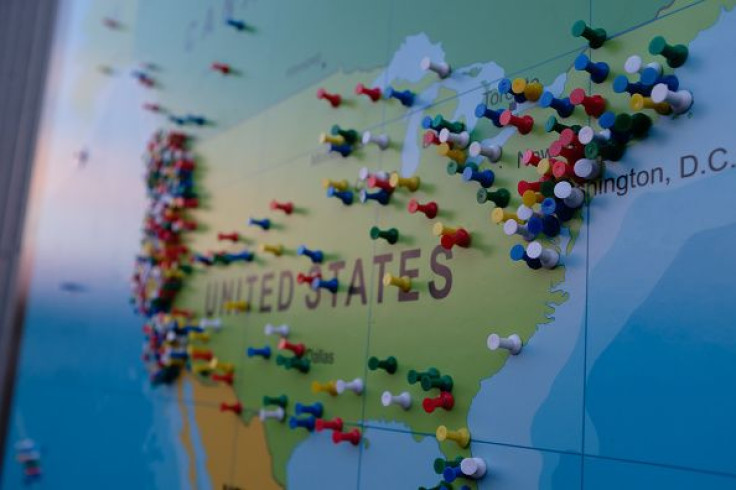 © Copyright IBTimes 2023. All rights reserved.