The Wow Effect: Felix Demin & Building the Private Jet Villa Project
This article uses affiliate links, which means if you purchase products through these links, we may earn a commission. Click here to see our
T&C
. For licensing please click
here
.
Bali is a popular destination for travelers looking for luxury accommodation, and the luxury hotel industry on the island is thriving. From beachfront resorts to secluded villas, there's no shortage of options for travelers seeking a luxurious vacation.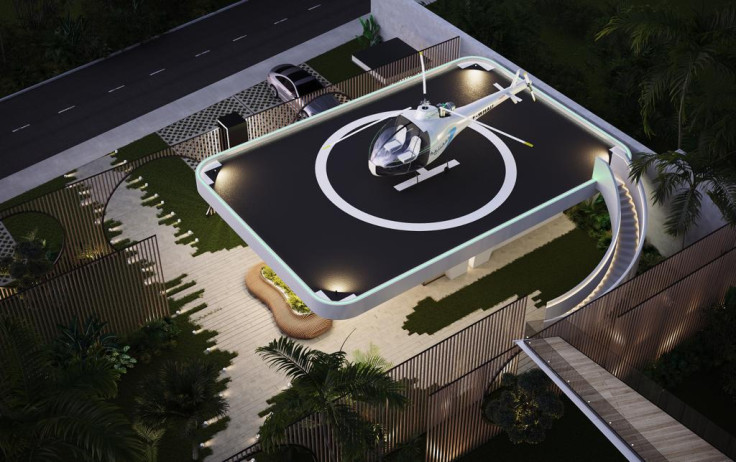 But one name stands out in Bali's luxury hotel industry: Felix Demin, the owner of the Bubble Hotel Bali and the recently launched Private Jet Villa Project. Demin is known for his innovative and unique projects that consistently push the boundaries of what is possible in the luxury hotel industry.
The Bubble Hotel Bali, a luxury hotel chain with a unique infrastructure, has gained international attention for its futuristic and eco-friendly design. But Demin's latest project, the Private Jet Villa, takes things to a whole new level with the "wow" effect. Imagine a luxurious villa on top of a 150-meter cliff above the ocean housed in the fuselage of an old Boeing 737. This unique project combines luxury and adventure and is the latest example of Demin's dedication to creating truly unforgettable experiences for his guests.
Demin's drive, creativity, and attention to detail shine through in this new project in several ways. This is first seen in the meticulously fashioned interior of the villas.
For example, the team searched for a beige toilet from more than 50 manufacturers around the world until they finally found one small manufacturer in Spain who undertook to make it specifically for the project.
"The installations were also ordered in Europe," Demin shares. "Interior elements were collected from all over the world: Spain, Italy, Russia, Korea, and China. Everything was done for the single purpose of achieving the exact picture that was originally planned."
Other parts of the fuselage are creatively furnished as well. Demin explains that they have developed an automated smart home system onboard the plane to operate the porthole curtains. With the use of a special remote control, you can open and close the curtains covering the portholes on the plane. The cockpit of the 737 has been converted into a large bathroom with additional portholes so guests can see everything Bali has to offer in their surroundings. Outside of the luxury accommodation, there is also a bio-fireplace that was also made to order and produces absolutely no smoke.
Achieving this level of uniqueness was a journey. Demin worked tirelessly to achieve his goals, overcoming challenges and making strategic decisions that helped him actualize what seemed like an unimaginable feat. This included implementing many unique customized solutions developed specifically for the Private Jet Villa Project. For example, the plane's turbines look like ordinary aircraft turbines, but in fact, Demin's team created their 3D models and produced them using stainless steel laser cuttings while keeping in mind what the plane's original turbines would have looked like.
"We had to do all this because initially the plane didn't have turbines, and it is very difficult and problematic to find and buy them," Demin explains. And because they would not rest until they really achieved the wow factor, Demin's team came up with a beautiful pool that extends 3 meters over a cliff. The front part of the pool is completely transparent, designed from a huge, made-to-order half-ton semi-circular piece of glass acrylic.
"Complex engineering and design solutions are our specialties," Demin explains. Demin and his team will go to any lengths to ensure they achieve the "wow effect" and deliver something extraordinary. With his unwavering dedication to excellence and his commitment to creating once-in-a-lifetime experiences, it's no wonder that Felix Demin has become a leader in Bali's unique luxury hotel industry.
FOLLOW MORE IBT NEWS ON THE BELOW CHANNELS