WWDC 2013 In Focus: Apple Needs To Deliver As Challenge From Android Is Real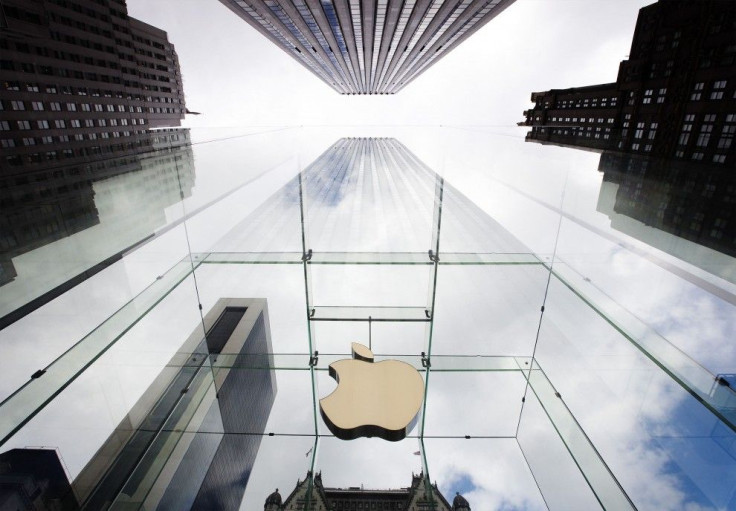 With many within the technology world saying Apple (NASDAQ: AAPL) has stopped innovating while Google's Android and other rivals are gaining momentum, it's time for the company to deliver and prove that it is still a dominant player in the increasingly competitive marketplace. The annual Worldwide Developer Conference (WWDC), starting on Monday in San Francisco, could be the platform for Apple to regain lost glory.
Ongoing chatters suggest that Apple is indeed preparing for a major design overhaul in the next version of its mobile operating system – "iOS 7." The company is also expected to introduce a new free music streaming service, usually referred to as "iRadio," to explore a different market segment, which has its own leaders like Pandora and Spotify.
It may not be a do-or-die situation for Apple when CEO Tim Cook will take the stage at the Moscone West convention center next week, but things have changed a lot after Apple's stock price saw its all-time high at $702.10 in September 2012. The growth in sales of its flagship iPhones has slowed down lately, allowing Samsung to capture the market. The same goes for the iOS, which has lost global market share to Android OS.
"The challenge from Android is a real one, and Google will slowly gain additional share in the tablet market that will allow developers to make more money from the Android platform, so Apple needs to further cultivate developer relationships and make the interaction with the company as frictionless as possible," Van Baker, a Gartner analyst said.
A Gartner report reveals that Apple suffered a drop in worldwide smartphone market share in the first quarter of this year and came in a distant second with an 18 percent share of the global sales after Samsung. On the OS side, Android powered 74.4 percent of all smartphones during the period while iOS accounted for only 18.2 percent.
Apple may pretend to be unperturbed by such unofficial statistics, but the company cannot brush them off either. With Cook dismissing Scott Forstall, the executive in charge of iOS and bring the company's hardware design chief, Jony Ive, to lead the human-interface team, it appears that Apple yearns for changes in the way iOS has been perceived by consumers over the years.
Under Ive's guidance, iOS 7 is expected to have a new "flat" look, ditching all signs of gloss, shine and skeuomorphism seen across the current and past versions of the platform.
"I expect that the design of the OS will be much more minimal and cleaner with most, if not all, of the skeuomorphism gone from the OS. There will be additional functionality as new APIs are incorporated into the release, but the focus will be on the look and feel of the user experience," Baker said.
"I also believe that Apple will need to open up more services to the developers, such as Siri, to generate additional innovation."
However, if Apple observers are to be believed, it's time for the company to reinforce it software and services while looking for new product categories that is well accepted by the market to drive more revenue. Apparently, Apple has an answer to that in the form of a new music streaming service, which very likely to be announced at WWDC as Apple has completed deals with three major music labels -- Sony, Warner Music Group and Universal Music Group.
The new streaming service, informally dubbed "iRadio," will be an ad-based, free music streaming service, which is expected to offer users more control of their songs than standard Web radio and generate new ad revenue for the company. Apple is likely to launch the service alongside iOS 7 later this year.
"Apple needs to retain its focus on delivering compelling products and services to the consumer. This means fixing the issues that the current services have while improving them," Baker added. "Additionally, Apple needs to demonstrate that it still has the ability to innovate and invent products that consumers don't know that they need or want yet."
© Copyright IBTimes 2023. All rights reserved.