WWE 2017 Best Matches: Brock Lesnar, John Cena, AJ Styles Highlight Top 5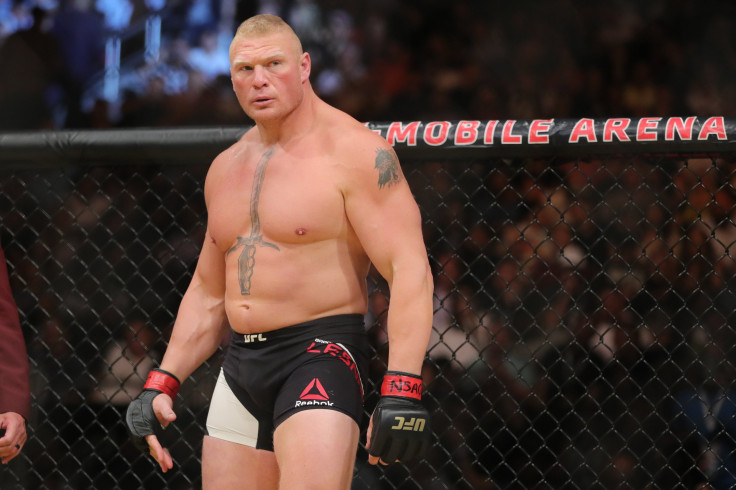 There are plenty of choices when trying to determine WWE's best matches of 2017. While the big main-event matches at shows like WrestleMania 33 and No Mercy didn't exactly deliver, there were several memorable world championship matches that stand out.
It's no surprise that AJ Styles had a hand in some of the year's best singles matches, and Brock Lesnar scored the final pinfall of arguably the top two matches of the last 12 months. John Cena, all three members of The Shield and Braun Strowman also made the cut.
Let's take a look at the five best WWE matches of 2017. NXT matches were not eligible to make the list.
5) AJ Styles vs. John Cena — WWE Championship Match (Royal Rumble)
Styles and Cena set the bar unspeakably high with their match at SummerSlam 2016, and they nearly matched that effort at the 2017 Royal Rumble. The wrestlers traded finishers before Cena eventually hit consecutive Attitude Adjustments to tie Ric Flair with a 16th world title reign. It was probably Cena's only great match of the year, and it was the exclamation point on an incredible first year in WWE for Styles.
4) Dean Ambrose & Seth Rollins vs. Cesaro & Sheamus — Raw Tag Team Championship Match (WWE No Mercy)
On a PPV that featured John Cena vs. Roman Reigns and Brock Lesnar vs. Braun Strowman, this was easily the card's best match. It's easy to forget how well the members of The Shield work together, but Ambrose and Rollins reminded everyone just how much chemistry they have very quickly. The match might be best remembered for leaving Cesaro bloodied and missing a few teeth. Rollins and Ambrose hit their finishes in succession to retain the titles they won at SummerSlam.
3) The Usos vs. The New Day — SmackDown Tag Team Championship Match (WWE Battleground)
The Usos and The New Day easily had the best tag team feud of 2017, and Battleground was probably the scene of their best match. The rest of the matches on the PPV had little chance to match the excitement of this one that opened the show. Xavier Woods nearly leaped across the entire ring to execute a tightrope elbow drop and give The New Day the SmackDown Tag Team Championships for the first time.
2) Brock Lesnar vs. AJ Styles — Champion vs. Champion Match (Survivor Series)
​
If you needed any more proof that Styles is WWE's best-in-ring performer, look no further than this match. After spending the first part of this match getting rag-dolled by the WWE Universal Champ, Styles targeted Lesnar's leg and made it seem believable that he could actually beat the former UFC star. Give credit to Lesnar for selling his injury so much that it sparked speculation that he might actually be hurt. When Lesnar delivered an F5 to pin Styles, all it did was leave fans wanting a rematch.
1) Brock Lesnar vs. Roman Reigns vs. Samoa Joe vs. Braun Strowman — Fatal 4-Way Universal Championship Match (SummerSlam)
​
It's hard for matches with this much hype to reach expectations, but that's exactly what the SummerSlam main event did. The four biggest badasses in WWE beat the hell out of each other for 20 minutes, and every wrestler looked strong once Lesnar pinned Reigns clean to retain his belt. Strowman reached a new level when he manhandled Lesnar and put him through the announcers' table, and Joe continued to prove that he's more than deserving of having a world title run.
© Copyright IBTimes 2023. All rights reserved.