WWE SummerSlam 2017 Matches: Top 'Monday Night Raw' Titles Could Be Decided In Fatal 4-Way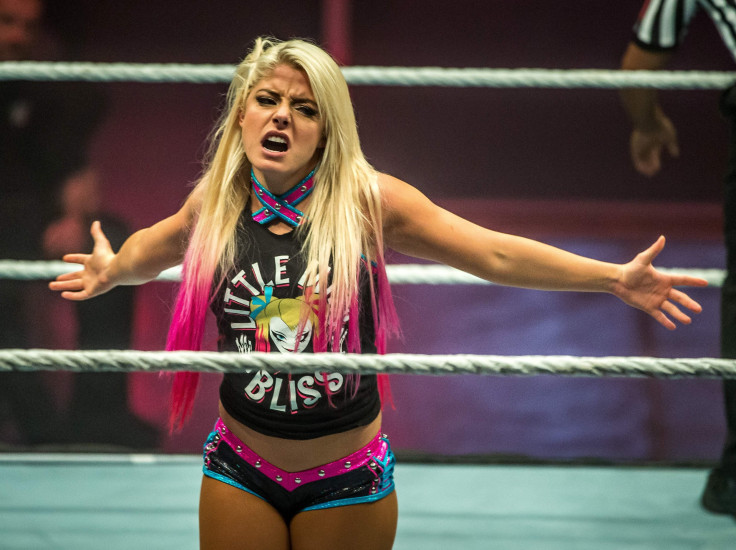 Just about every title should be on the line at WWE SummerSlam 2017, and some of the champions might have to worry about several opponents. It's looking like a couple of belts will have three challengers at Barclays Center on Aug. 20.
The wheels have already been put in motion for Brock Lesnar to defend his WWE Universal Champion in a fatal 4-way. With Bayley and Sasha Banks scheduled to have a No.1 contender's match on the next episode of "Monday Night Raw," Raw Women's Champion Alexa Bliss might have to take on three WWE superstars at SummerSlam.
READ: WWE Sets Up SummerSlam 2017 Main Event
Roman Reigns and Samoa Joe competed in a No.1 contender's match of their own Monday, but it ended in a disqualification when Braun Strowman attacked both wrestlers before either one was pinned or submitted. It was Strowman's first appearance since beating Reigns in an ambulance match at Great Balls of Fire a week earlier.
"Monday Night Raw" general manager Kurt Angle has yet to announce which wrestler will take on Lesnar for the WWE Universal Championship in the main event of SummerSlam, but it'd be surprising if all three superstars don't get a shot.
Joe was pinned by Lesnar at Great Balls of Fire, but he pushed Lesnar further than most of the former UFC champion's opponents have been able to. Reigns has a claim at a title shot because he joined Lesnar this year as one of the only two wrestlers to defeat The Undertaker at WrestleMania. Strowman has defeated Reigns twice in three chances in 2017.
Look for a similar situation to develop in the Raw Women's Championship picture, with Nia Jax playing the role of Strowman.
Sasha deserves a title shot because she defeated Bliss by count-out at Great Balls of Fire, and Bayley has a claim to a title chance after pinning the champ on "Monday Night Raw." Jax, however, has been dominant this year, having picked up wins against both Sasha and Jax. There's a good chance she'll interfere in Monday's match and force Angle to turn that SummerSlam championship match into a fatal 4-way, as well.
There's a chance that other champions won't defend their titles in singles matches at SummerSlam, either.
The Miz currently finds himself in a feud with both Dean Ambrose and Seth Rollins. The former Shield members will team up Monday night in a match against The Miz, Curtis Axel and Bo Dallas, but there's certainly a chance that Ambrose will turn on Rollins, repaying him for his betrayal three years ago.
It's possible that The Miz could defend his Intercontinental Championship in a triple threat match against both Ambrose and Rollins at SummerSlam.
READ: Brock Lesnar At Center Of Rumors Regarding WWE, UFC Future
There's been no indication that the WWE Championship Match at SummerSlam will be a triple threat, though it wouldn't be surprising to see three superstars fight for the title. Baron Corbin still has his Money in the Bank briefcase, and it would make sense for him to cash-in at SummerSlam.
Randy Orton was the last Money in the Bank winner to cash in his contract at SummerSlam, beating Daniel Bryan for the WWE Championship in 2013. Alberto Del Rio beat CM Punk for the WWE Championship at SummerSlam 2011 by using the briefcase.
© Copyright IBTimes 2023. All rights reserved.