'The X-Files' Season 11 Premiere Sneak Peek Gives First Look At William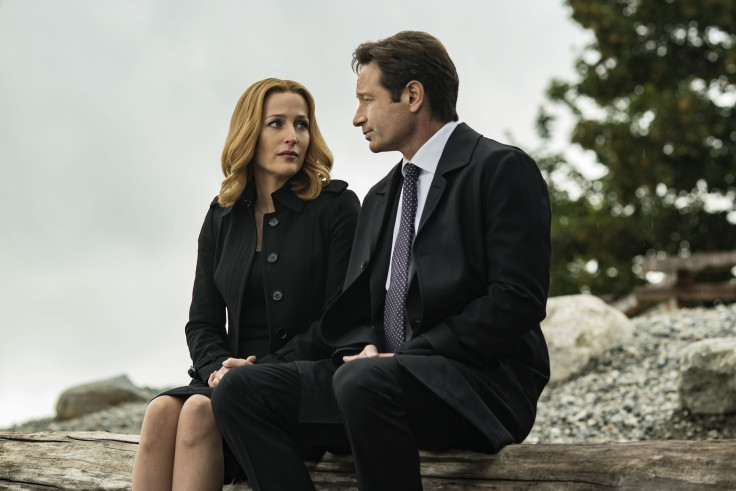 It looks like X-philes won't wait that long for the reappearance of Mulder and Scully's long-lost son, William.
In a sneak peek from this week's Season 11 premiere of "The X-Files," a burnt-out Scully (Gillian Anderson) explains to Mulder (David Duchovny) over the phone why they need to locate William as soon as possible. "This is why you need William, why I need to find him," Scully says vaguely.
Detecting a faint note of weariness in Scully's voice, Mulder tells her to stay put and reveals that he's going to call Skinner (Mitch Pileggi) for help. After Scully insists that she needs to find William because Mulder needs him, a series of migraine-inducing visions causes her to lose control of her phone and drop to the floor.
As Scully hears the voices of Mulder and Mr. Y (A.C. Peterson), who calls William a "very special child," she sees the face of a young man who appears to be experiencing similar pain to her. Could this young man be William?
In an interview with TVLine last October, Anderson said that the actor who was cast to play William "looks like a normal kid," but Duchovny revealed that William doesn't resemble any of his parents. "He resembles two people that aren't Mulder and Scully. And when you read this back [after watching the episodes] you'll figure this out," the actor teased.
While it's unclear how Scully and Mulder will try to locate their son, a previously released featurette for the new season suggests that Mulder's half-brother, Jeffrey Spender (Chris Owens), may havee an idea where William is.
In the featurette, Spender visits Scully in the hospital. During his visit, Scully seems to have asked him about William's whereabouts. And surprisingly, Spender reveals that Scully previously made him promise to hide William. While she admits that she actually did that, Scully begs Spender to break that promise, noting that "Mulder's life may depend on it."
"The X-Files" Season 11, episode 1, titled "My Struggle III," airs on Wednesday, Jan. 3 at 8 p.m. EST on Fox.
© Copyright IBTimes 2023. All rights reserved.