'X-Men: Apocalypse' Star Jennifer Lawrence Says She'd Return For Future Sequels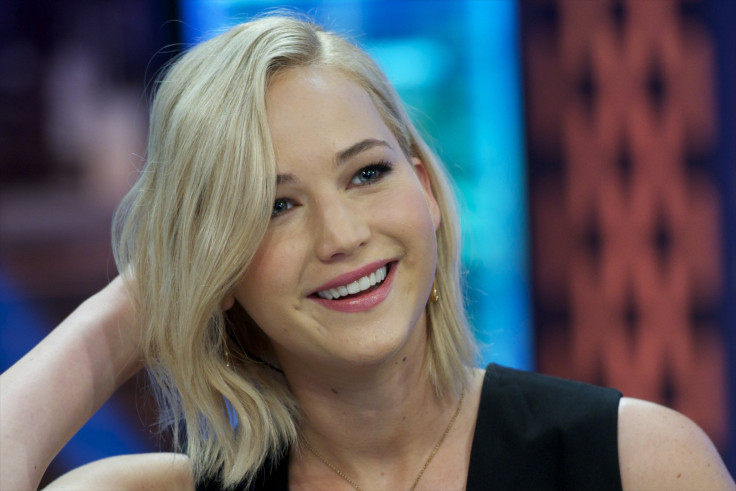 Jennifer Lawrence has quickly grown into one of the biggest actresses in Hollywood over the past few years, thanks to her roles in "The Hunger Games" films and "Silver Linings Playbook." One of her most popular parts has been playing the mutant Mystique in the "X-Men: First Class" prequels. "X-Men: Apocalypse" will wrap up the trilogy, but Lawrence said she'd be open to coming back to the Fox/Marvel franchise in the future.
In an interview with Empire, Lawrence said she's "dying" to come back and do another "X-Men" film. She previously said that she was probably done doing "X-Men" following the upcoming film, but it now appears as though the 25-year-old actress has had a change of heart.
"I love these movies, I love being in them. I love ensemble movies because it's not on anyone's shoulders," Lawrence dished.
In March 2015, Lawrence made it known to MTV News that "X-Men: Apocalypse" would be her last film in the franchise. She also mentioned to Entertainment Weekly in July that she enjoyed being a part of the "X-Men" franchise but wasn't exactly a fan of the blue paint that goes with playing Mystique.
"Now I'm almost 25 and I'm like, 'I can't even pronounce this and that's going in my nose? I'm breathing that?'" Lawrence said.
"X-Men: Apocalypse" will feature the X-Men coming together to battle the world's first mutant Apocalypse (Oscar Isaac). Apocalypse has plans to destroy the world and build a better one without humans. The film will wrap up the "X-Men: First Class" prequel trilogy and it's unclear what will be next for the franchise. Currently Fox is working on making "Deadpool 2," another "Wolverine" sequel and "Gambit."
Watch a trailer for "X-Men: Apocalypse" below:
Following "X-Men," Lawrence will next appear in the film "Passengers" alongside Chris Pratt. The movie will tell the story of two people who awaken too early on a spaceship going off to a distant colony. The film is set to be released on Dec. 21
"X-Men: Apocalypse" hits theaters May 27, 2016.
© Copyright IBTimes 2023. All rights reserved.
FOLLOW MORE IBT NEWS ON THE BELOW CHANNELS