Xbox Game Pass Rumors: Mystery Offer Promises To Be 'Pretty Cool'
KEY POINTS
Xbox Game Pass has a cool mystery game coming soon
Some gamers are hoping mystery game will be "Yakuza Wikami 2"
Xbox Game Pass could be bundled with Xbox Series X
Game sites are the best resource for folks looking for new titles to play during the COVID-19 pandemic. And for the ones who own an Xbox One, the Xbox Game Pass should be a sensible spot. The video game subscription service has teased something coming soon, a title that they branded as "pretty cool."
Xbox Game Pass said on Twitter that details will be known soon. However, some gamers are now coming up with their theories on what the game title could be. Others mentioned that the post could be about "Minecraft Dungeons." However, the game is already set for release on May 26, meaning the tweet was probably referring to something else.
One game title that some suggested is "Yakuza Kiwami 2." However, the game is only playable on the PlayStation 4 and Windows since it came out in 2017. It may be possible to see the game on the Xbox One although porting will be needed. Should this be the cool game that Xbox Game Pass is referring to, it is expected to be a popular addition. But until it is officially named, this suggestion remains a rumor for now.
Xbox Game Pass has not exactly been earning well despite reports that it is getting a record level of engagement. If Microsoft wants the subscription service to gain ground, it may want to start by offering improving its service and game offerings. The tweet was meant to hype up its upcoming offer. Now, most are hoping that the mystery game is good as advertised. But if Microsoft wants to raise the number of members, it needs to start offering games that are high in demand.
Looking ahead, building the Xbox Game Pass system now would be a good prelude to the soon-to-be-released Xbox Series X. Microsoft could hit two birds with one stone but it still all boils down to what game title they are offering. "Halo" could be worth considering, something that could be offered as a package.
For now, there are games worth checking out at Xbox Game Pass to check out. As mentioned at the site, an Xbox Game Pass member can save up to 20 percent on Xbox One game purchases from the game catalog. Aside from that members can also enjoy 10 percent discounts on game add-ons and consumables.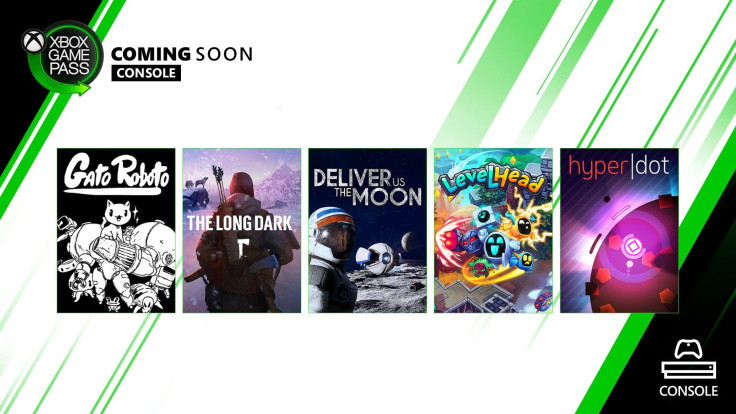 © Copyright IBTimes 2023. All rights reserved.