Xbox Series X Announces Price, Release Date, Specifications
KEY POINTS
The long-awaited retail price, release date, and specifications for Microsoft's next-gen Xbox Series X have been revealed
New speed and performance capabilities, improved boot and load times, more stable frame rates, and higher resolutions are just some of the things that the Xbox Series X brings to the table
Additional game storage at peak speed and performance are also part of what Xbox Series X is leaning on to help it stand out from its competitors
Microsoft has bit the bullet and has announced both the price and release date for what it calls "the world's most powerful console," the Xbox Series X.
As announced on the Xbox website, the next-gen console will have a retail price of $499 and will be available beginning on Nov. 10. Pre-orders will begin to be accepted on Sept. 22. The rumors of this price range were seemingly leaked last month via a Best Buy promo.
The Xbox Velocity Architecture unlocks new speed and performance capabilities through the groundbreaking combination of hardware, a custom 1TB SSD and CPU and deep software integration, to make for richer and more dynamic living worlds unlike anything ever seen before.
Thousands of games on Xbox One, including Xbox 360 and original Xbox Games, will experience improvements in performance, including improved boot and load times, more stable frame rates, higher resolutions, and improved quality on Xbox Series X.
With load times of games an eternal concern, Xbox Series X promises that "gamers will experience more time playing and less time waiting as loading times will be greatly decreased thanks to the processing power" of the console.
A new feature powered by the technical capabilities and the innovative Xbox Velocity Architecture in Xbox Series X, Quick Resume enables players to seamlessly switch between multiple titles and resumes instantly from where you last left off.
Microsoft also does not shy away from claiming that their unit is "the most powerful console ever" as it is powered by their "custom-designed processor leveraging AMD's latest Zen 2 and RDNA 2 architectures."
The new system on a chip (SOC) in the Xbox Series X has been built from the ground up for speed and performance, with 12 teraflops of processing power and with compatibility in mind for four generations of games.
The Xbox Series X also boasts of 12 Teraflops of power, thus allowing for true 4K gaming while being 8K ready with framerates of up to 120 FPS. The console will also be delivering unparalleled graphical fidelity via three air-flow channels that evenly distribute the temperatures generated by the advanced internal components, keeping the console cool and quiet.
The innovative parallel cooling architecture allows for stunning game experiences with incredible graphical fidelity and performance.
For the first time ever on a console, an innovative split motherboard keeps the Xbox Series X internals evenly temperature controlled, allowing for the console to output more power. As part of the parallel cooling architecture, the whisper-quiet fan keeps the Xbox Series X internal components cool without disturbing your gameplay.
The Xbox Series X Storage Expansion Card provides additional game storage at peak speed and performance by replicating the console's internal custom SSD experience. The 1TB card is inserted directly into the back of the console via the dedicated storage expansion port.
Games built using the Xbox Series X development kit have also been designed to take advantage of the unique capabilities of the console. They will showcase unparalleled load-times, visuals, responsiveness, and framerates up to 120FPS.
Prior to these revelations, an executive with Xbox's U.K. office previously hinted that everything about the console would be revealed "when we're ready."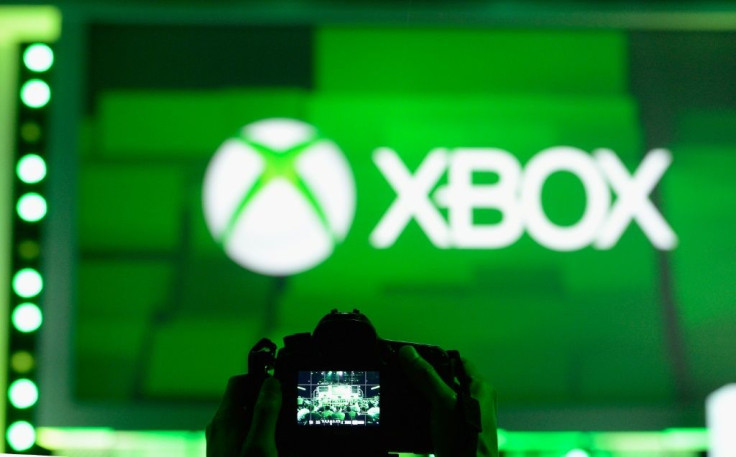 © Copyright IBTimes 2023. All rights reserved.
FOLLOW MORE IBT NEWS ON THE BELOW CHANNELS