Xiaomi 11T Pro Hands-on Review: Business Mobile Built for Speed
This article uses affiliate links, which means if you purchase products through these links, we may earn a commission. Click here to see our
T&C
. For licensing please click
here
.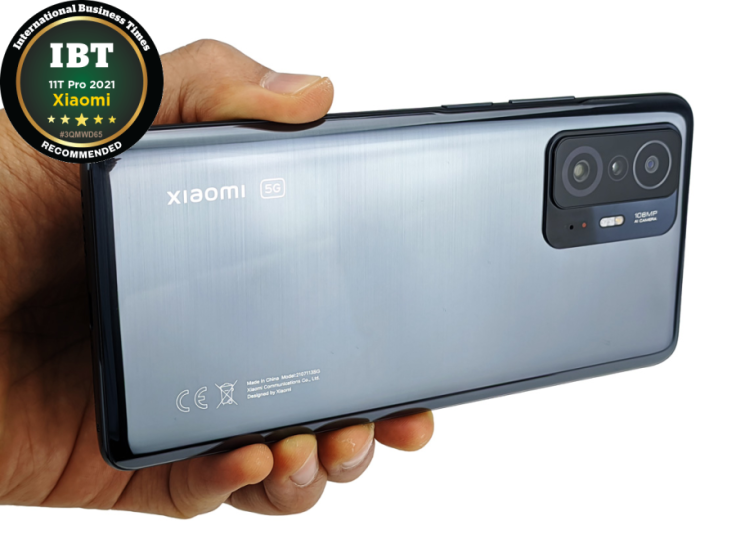 After grabbing the world number two spot in the smartphone market back in July, Chinese electronics firm Xiaomi has followed up its 11 series with the release of the 11T and 11T Pro. Dropping the familiar 'Mi' prefix, the rebranded phone names do seem to exude a greater confidence in the brand's increasing prominence.
The practice to add a 'Pro' moniker to product iterations is as old as MacBooks, but what makes the new 11T Pro fit for professionals? Is it a well-deserved title, or is it just a marketing ribbon? Let's dive in to find out.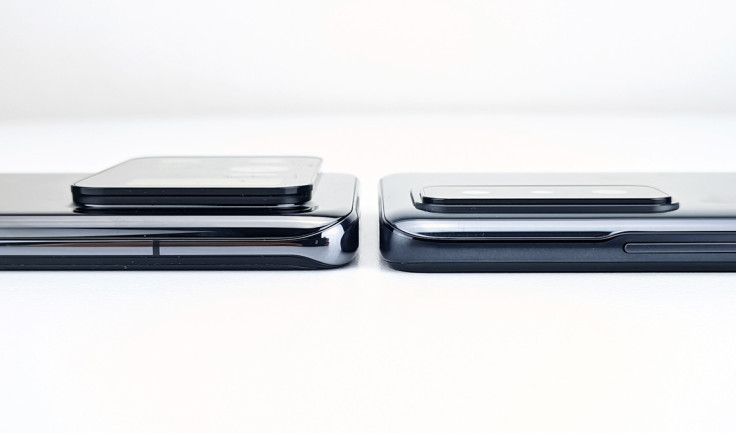 A Slimline Flagship
After Xiaomi made the headlines with its head-turning Mi 11 Ultra that featured a giant camera bump, the 11T Pro tells a different story. With a much more discreet camera bump, the new flagship is more suited for a professional crowd.
The Meteorite Gray 11T Pro we have on hand has an aluminum frame in matte finish, and under the bevelled glass back it has a brushed metal texture. Overall the Xiaomi 11T Pro has a low-key aesthetic that won't be turning many heads, keeping its impressive specs stealthily under the hood.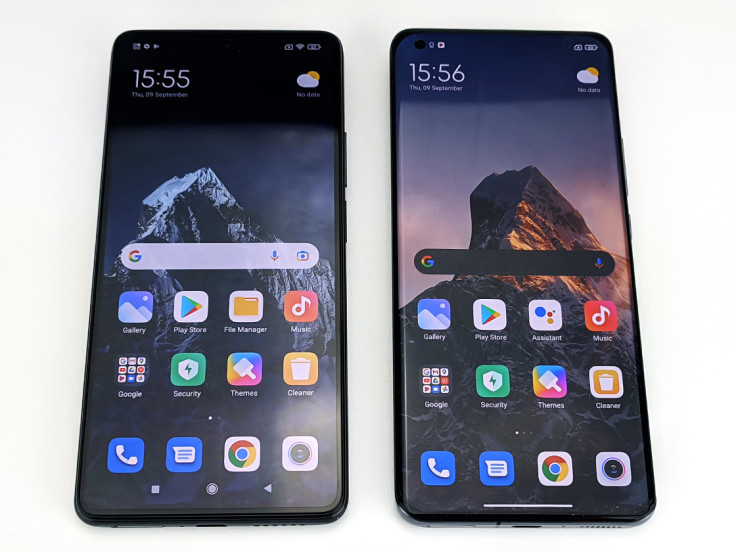 120 Hz OLED Screen
What sets the Xiaomi flagship phones apart is its 120 Hz OLED screen that has to be seen to be felt. You won't be getting a sense of this through YouTube reviews, since the videos max out at 60 FPS. Having tried it out in person, it's definitely cutting edge. There is a snappiness from a 120 Hz display that makes the experience hyper realistic, as the digital animations are moving twice as 'fluid' as what we're used to seeing at 60 Hz.
One should note that the 120 Hz functionality needs to be switched on, turned off on default to avoid unwanted battery drain. Xiaomi utilizes its AdaptiveSync software, which 'downshifts' the refresh rate to 60 Hz when 120 Hz is not needed to conserve battery.
The high frame rate screen is only half of the snappiness of the 11T Pro however, as Xiaomi also employs a whopping 480 Hz touch sampling rate - 4 times the maximum screen refresh rate. This ensures that the interface keeps up with any touch from the user, every single time. I'm a fairly fast user when it comes to Android navigation and typing, and I found the 11T Pro to easily keep up with my swipes, taps and gestures.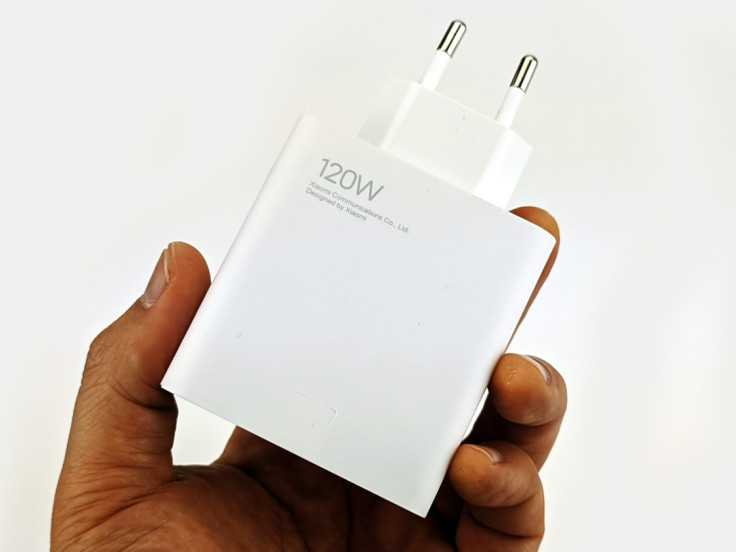 120W MI Turbo Charge
The 11T Pro continues the '120' theme in the charger department. Chargers are usually nothing to get excited over, but the 11T Pro is one of the first phones to utilize a 120W charger.TO put things in perspective, even the MacBook Pro 16" adapter is only rated at 96W, making the 120W mobile phone charger a Hulk of an adapter.
As a result, the decent sized 5000 mAh battery of the 11T Pro can go from 0-72% in just 10 minutes, and another 7 minutes to reach 100%. The fact that this can be done without significantly heating up the phone is a new milestone in mobile power management, set by the world's number two mobile maker.
This superior ability turbo charge explains why Xiaomi is not bothering with enabling wireless charging with the 11T Pro. The inconvenience of plugging in the charging cable seems insignificant when a full charge takes less than 20 minutes per day.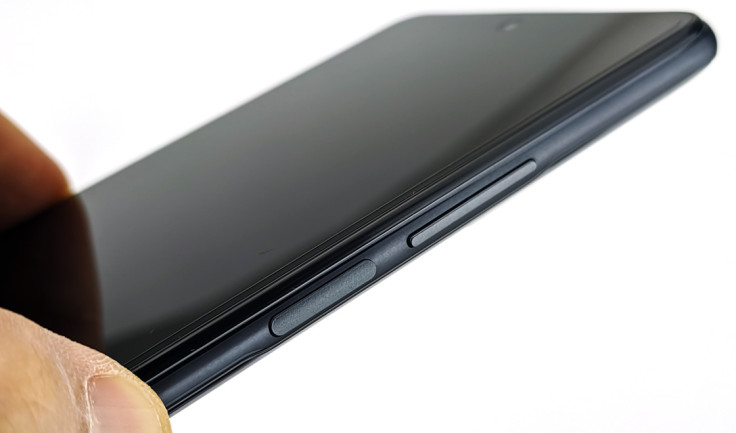 Power Button Fingerprint Scanner
Those familiar with my previous mobile phone reviews will know that I have a particularity when it comes to screen unlocking. My argument is: since unlocking the screen is an action that needs to be done multiple times a day, sometimes even urgently: delays should be minimized. Ideally unlocking should be instantaneous - and work first time, every single time.
Xiaomi phones have used under screen fingerprint scanners in its past flagship models - which for all its stealthiness results in sometimes needing multiple scans before the fingerprint registers. So I am all in favor of the new side fingerprint scanner that the 11T Pro uses, which is incorporated into the power button. It achieves both the stealthiness of not needing a separate sensor, as well as benefiting from the speed and reliability of a capacitive fingerprint scanner.
The user is able to set the fingerprint scanner to be activated by touch alone, or by the press of the power button. Either way, the 11T Pro unlocks instantaneously, everytime. For a phone that I use for productivity, this kind of speed is exactly what you'd want to maximize efficiency.
Snapdragon 888 5G and MIUI 12.5
To complete the speed-centric performance of the 11T Pro, underneath the display, power system, and sensors is the flagship Snapdragon 888 chipset that backs all the internal calculations needed for a nimble experience. The review phone we have on hand has 8 GB RAM coupled with 256 GB of memory, and there's an even higher specced model that has 12 GB RAM.
Hardware aside, Xiaomi's MIUI 12.5 Operating system also plays a major role in its snappy performance. Honestly speaking, I'm actually usually in 'camp stock Android', and prefer my phones to be free from custom skins. But ever since reviewing the Mi 9T, I do have a special place in my heart for the MIUI for its iOS inspired design language, gorgeous visual effects and responsiveness. Coupling the latest MIUI and the latest Qualcomm, the 11T Pro yields the best Xiaomi UI experience thus far. Simply put, it's on-par with Apple devices in how polished the whole system feels.
108 MP Camera and Full Stereo Speakers
The features that I've highlighted so far are enough for me to recommend the 11T Pro for business use, but its features don't end there. It also boasts of a 108 MP main camera with a wide-angle f 1.75 lens, capable of up to 8K video recording. The speediness carries over to the camera department, and it's able to instantly snap very high resolution photos with great color balance thanks to its A.I. imaging support.
Though it's the last feature to be highlighted in this review, the 11T Pro stereo speakers are one of the best that I've heard on a mobile phone. Instead of the 'faux' stereo speakers that many phones employ, which use the phone receiver as a half-hearted secondary speaker, the 11T Pro has equally powerful speakers on both the top and bottom of the phone, creating a true stereo sound.
For once, the co-branding with an audio specialist like Harman Kardon makes sense, and is a plus for the veteran audio company. The speakers make actual improvements in the video playback, as well as playing music out loud, covering a good range of frequencies and having a decent volume.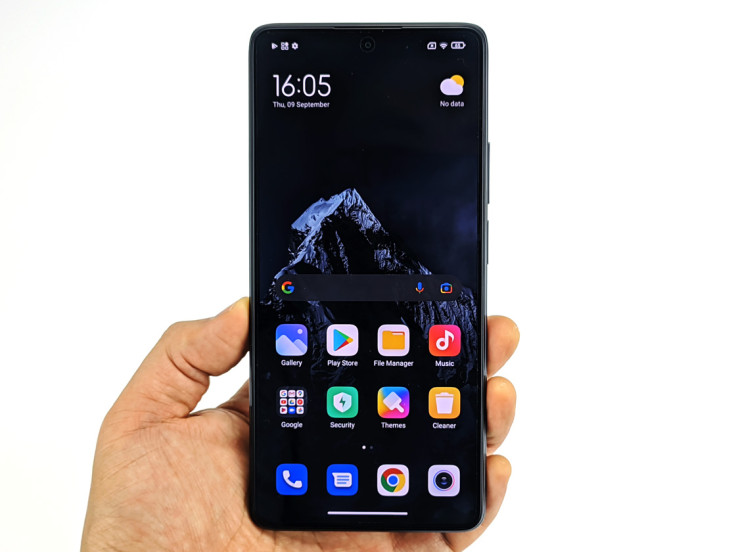 Final Verdict
Just as speed is the name of the business game, Xiaomi's latest 11 series phone has made its mission to make speed its major priority. The 11T Pro takes the successful formula that made the Mi 11 Ultra an iconic phone, and repackages it into a sleek body that will blaze through day-to-day tasks and give its user a serious boost to productivity.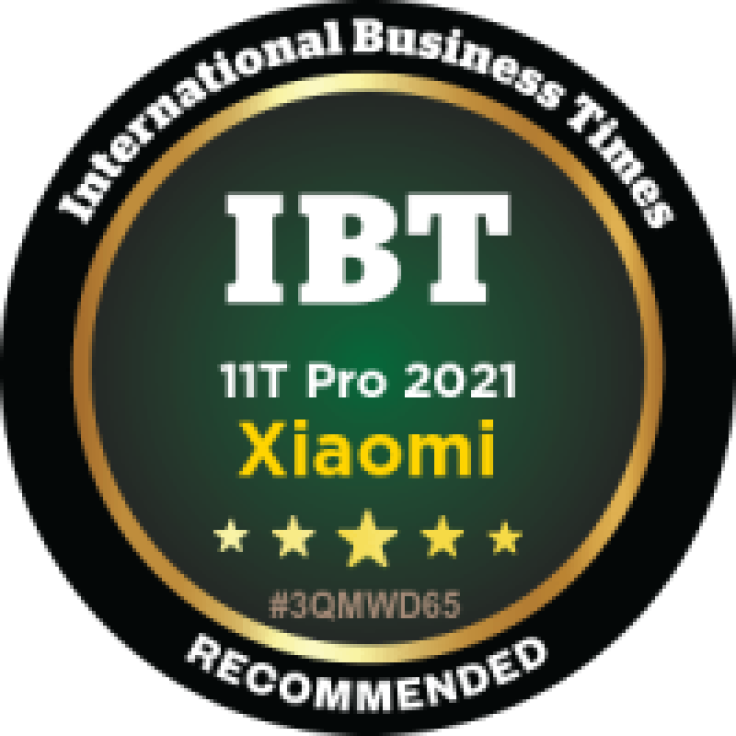 For it's impressive performance, which is attributed to the optimal marrying of hardware and software, we're awarding the Xiaomi 11T Pro with the IBTimes Recommended Badge.
David is a tech enthusiast/writer who is often on the move and is on a mission to explore ways to make his overhaul flights more enjoyable. This is a contribution to an ongoing IBTimes review series on gadgets for Business Travelers.
© Copyright IBTimes 2022. All rights reserved.
FOLLOW MORE IBT NEWS ON THE BELOW CHANNELS