Xiaomi's International Expansion: 5 Reasons The Chinese Smartphone Maker Will Have Trouble Going Global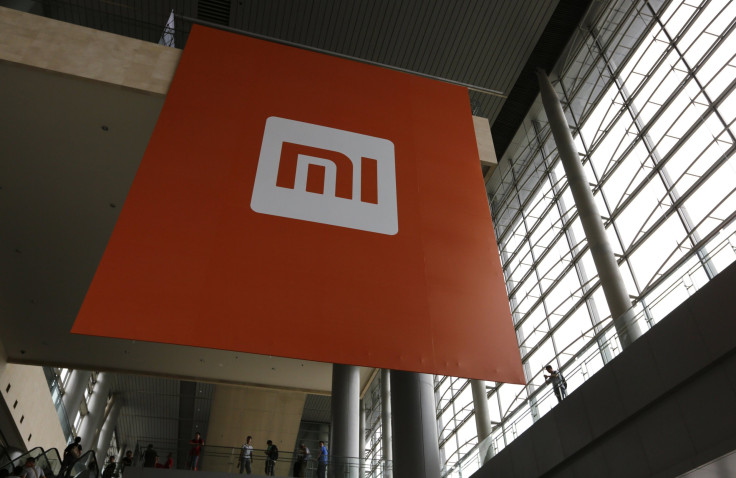 "To infinity and beyond," said Xiaomi via social media Thursday, following the announcement that it was the third-largest smartphone manufacturer in the world. The privately owned Chinese manufacturer shipped between 17.3 million and 18 million smartphone units during the third quarter, according to IDC and Strategy Analytics, giving it almost 6 percent of the global market share.
But competitors quickly stepped in to snatch the accolade away from Xiaomi. Lenovo's purchase of Motorola Mobility became official on Thursday, and with its new subsidy, the company has become the third-largest smartphone manufacturer in the world with 8 percent market share, bumping Xiaomi down to fourth. Still, Xiaomi said it has its sights set on raising enough money to become the world's most valuable private tech firm.
In just four years, Xiaomi, which is known colloquially as "little rice," has gone from a strictly low-end producer to competition for some of the largest mobile companies in China such as Apple Inc. and Samsung Electronics Co. Ltd. Now, global expansion is on the horizon, but there are plenty of hurdles for Xiaomi to export its phones -- and its philosophy -- to the West. Below are five big ones.
1. The Majority Of Its Business Is In China And The East
Xiaomi is a Chinese company through and through and has thrived on its home-field advantage. Currently, about 95 percent of its business remains in the People's Republic. While many foreign companies look to China for cheaper supplies and manufacturing, Xiaomi has everything it needs at its immediate disposal.
"It's a dream scenario," Michael Zakkour, Tompkins International principal and author, said. "[Xiaomi] owns the supply chain in China, and everything is native -- native research and development, native supply chain, native components. That gives them an advantage over some of the bigger players."
The secret to Xiaomi's success lies in the fact that it is strictly a mobile company. It offers hardware, but its real business is its software and services. Despite shipping a considerable amount of mobile devices, Xiaomi's margins for hardware are only about 1 percent, according to IDC analyst Ryan Reith. However, the company does not mind the low margins. It may not make much money from its handsets, but getting its hardware into the hands of consumers' means that those consumers have access to its mobile Web products and services. This strategy has helped Xiaomi become the third-largest e-commerce company in China.
According to Reith, Vice President Hugo Barra has said he sees Xiaomi "as being more of an Amazon than an Apple." Reith explained, "It's trying to focus on making money from services, games and other applications that people want and will continue to buy."
2. Its Business Model Caters To Eastern And Emerging Markets
Xiaomi has a great understanding of how consumers in China and in emerging markets use their smartphones. E-commerce, social media and integrated mobile software are extremely important to Chinese consumers, while having all mobile necessities packaged into a handset is essential to consumers in emerging markets. This is why Xiaomi is looking to expand locally and to emerging markets before anywhere else. "According to my conversation with Lei Jun, the CEO of Xiaomi, next year the company aims to export about 20 million smartphones," said IHS analyst Kevin Wang.
Xiaomi has already expanded to a few countries in Southeast Asia and recently entered the Indian market. As it expands throughout India, analysts believe it will also focus on markets including Brazil, Mexico and other Latin and South American countries, where the demand for low-cost smartphones is high.
In China, Xiaomi's partnerships with native Chinese social media platforms and apps such as WeChat has piqued the interest of consumers. But the company's approach to mobile e-commerce has really set it apart. Its strengths translate better to consumers in developing markets than they do established markets such as the U.S. and Europe, especially since many of the applications with which it works are utilized almost exclusively in such countries rather than in the West.
Wang says Xiaomi will be focusing on emerging markets for at least two years before attempting any others, while Zakkour believes the company could break out in the U.S. and Europe much sooner if it plays its cards right.
3. The Company Could Face Infringement Claims From Competitors
Xiaomi takes inspiration from many of its competitors but has benefited from the fact that China has lax intellectual property statutes. Expanding westward could leave the company vulnerable to legal action from many competitors. Xiaomi has been accused of stealing design aspects from Apple in particular, but Xiaomi says these claims are exaggerated. "[Xiaomi] is not trying to become Apple, but as it branches out and starts to go international, it has to be very careful which markets it picks," Reith said.
"We've seen all the stuff from Google and Samsung and HTC and Microsoft and Apple. These are all big companies that have a lot of IP [intellectual property] and they're looking to protect themselves and their IP and also go after any [company] that infringes on it," he added.
Infringement battles between major players such as Apple and Samsung are notorious and have led to devices from various companies being banned in countries where other companies hold intellectual property jurisdiction.
Currently, Xiaomi has little to no intellectual property of its own, so entering Western markets would be a particularly dangerous venture. If executed properly, however, Xiaomi could be the student that becomes the teacher. Analysts believe that many major companies now having trouble could benefit from Xiaomi's strategies if they played in the same markets. "One effect could be, Apple, Lenovo and Samsung will learn something from Xiaomi instead of just vice versa," Zakkour said.
4. The Company Would Face A Push From Google To Authenticate Its Android-Based Software
Xiaomi is at its heart an Android-based manufacturer. Being a Chinese company, however, much of its Android software is not official due to Google being banned in the country. Chinese Android-based manufacturers have been able to use the software because it is open source, but they have had to build their own user interfaces on top to replace the Google applications to which they don't have access (e.g., the Google Play Store, Gmail, Google Maps). Once outside of China, especially in markets such as the U.S. and Europe, where Google apps are standard, Xiaomi would have to adjust its software in accordance with Google's requirements.
"If I'm Google, I'm watching [Xiaomi's] success, and I'm saying, 'Hey, once you go outside of China, we play in almost every other market, so we're going to ask you to license the platform just like everyone else does,'" Reith said.
5. The Company Would Need To Align With Western Mobile Networks
Mobile networks have a lot of influence in the U.S. and Europe, and Xiaomi would need to work with carriers to get its devices into Western markets. Certification from governing bodies such as the Federal Communications Commission in the U.S., the Canadian Standards Association in Canada and the European Commission in Europe are necessary before mobile devices can be sold in these countries.
"The Xiaomi phones will probably [require] lots of certifications. It's not easy to be certified and pass all the tests of the operators," Wang said.
© Copyright IBTimes 2023. All rights reserved.