Yahoo's Display Ad Business Shrunk Again, But Mobile Is Now 'Material' Business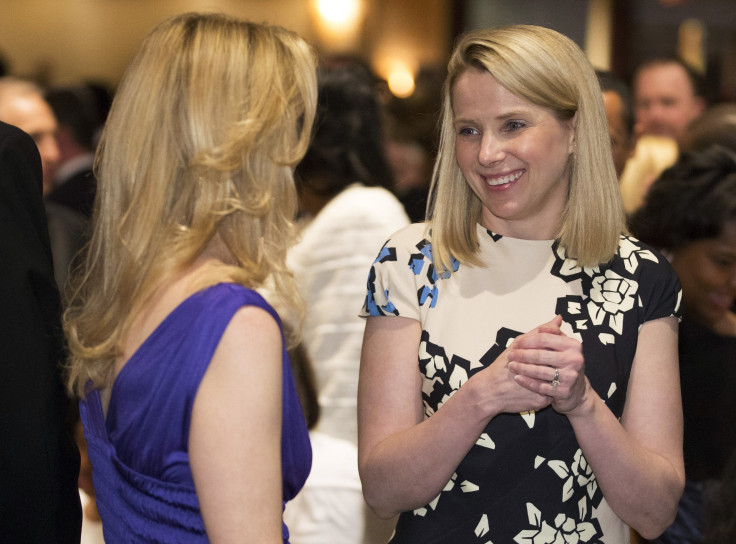 Yahoo Inc. beat Wall Street expectations on revenue and earnings per share, but its display ad business -- once the largest in the online ad industry -- is still on the decline.
Revenue came in at $1.09 billion, which is up just 1 percent from last year, beating Wall Street expectations of $1.04 billion, according to analysts polled by Thomson Reuters. Analysts were calling for earnings per share of $0.33, and the company soundly beat this, reporting an EPS of $0.52. Yahoo was perhaps its own best friend here, buying eight million of its own shares for $282 million during the quarter and another 23.5 million from an undisclosed financial institution.
But Yahoo's display ad business continued its downward spiral. While it sold 24 percent more ads, it generated 5 percent less revenue than Q3 last year, coming in at $447 million. A shrinkage in Yahoo's ad business is a big deal, as it's not a totally proper technology business or media business -- ads are all it has. Selling more ads while getting less revenue out of them is bad news.
Yahoo has had a difficult time finding the right person to lead its ad sales. Former Yahoo Chief Operating Officer Henrique De Castro famously collected $56 million for just over one year's worth of work, but one of Yahoo's most recent hires, former Chief Revenue officer of the Washington Post Kevin Gentzel, has been brought on board to repair this situation.
Search advertising was $452 million, up 4 percent from $435 million last year. "This quarter represents out eleventh consecutive quarter of search growth ex-TAC," said Mayer.
Shareholders are divided on what to make of Mayer's acquisition strategy. Activist investor group Starboard has written that expensive acqusitions, such as Yahoo's $1.1 billion purchase of Tumblr las year, have "failed to deliver material revenue growth." That said, Tumblr's audience has only grown since being acquired — its audience grew from 300 million to 420 million and mobile monthly users of the the company's app grew 50%.
acquisitions have been a necessity
The most encouraging sign for CEO Marissa Mayer is that after many high-profile investments, mobile is finally becoming material to Yahoo's results. Yahoo said it earned "in excess" of $200 million in mobile revenue in the third quarter, and year-end mobile revenue would be $1.2 billion.
"We have invested deeply in mobile and we are seeing those investments pay off," Mayer said, in a statement. In the interview following the release of the company's financial's, Mayer said, "Mobile monthly active users are up 17% to 550 million. We are moving from being a company that makes Web pages and monetizes them with banner ads to being a company that makes mobile apps and monetizes them with native ads."
Yahoo shares rose more than 3 percent in after-hours trading to $40.18 on the NASDAQ.
© Copyright IBTimes 2023. All rights reserved.
FOLLOW MORE IBT NEWS ON THE BELOW CHANNELS