Yeezy Season 3 Pictures: Every Instagram Photo Of Lamar Odom, Khloé And All The Kardashian-Jenner Sisters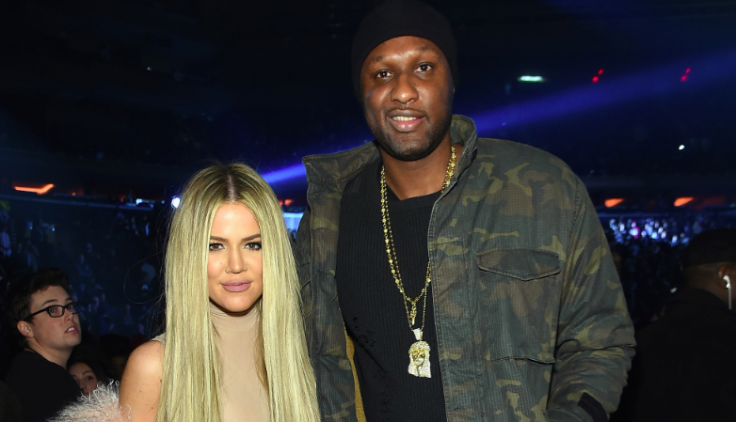 Former Los Angeles Lakers star Lamar Odom made his first public appearance since his almost-fatal drug overdose when Kanye West introduced his new line, Yeezy Season 3, during New York Fashion Week (NYFW) Thursday. Odom posted for photographs with his estranged wife Khloé Kardashian, who reportedly dumped her boyfriend James Harden weeks ago.
Odom, 36, made a grand appearance, walking out on the stage with West, 38, at the beginning of the show, Hollywood Life reported. Dressed all in black, he then sat next to Kardashian, 31, in the front row. The former NBA player nearly died of the overdose at a brothel outside Las Vegas Oct. 13.
At NYFW, Odom joined all the Kardashian-Jenner sisters, who include Kim Kardashian West, Kourtney Kardashian, Kendall Jenner and Kylie Jenner. Last year, Kylie walked in West's show, but this year, she watched it on the sidelines.
It was probably a much more relaxed way to see the show, especially because the models were given absurdly strict rules, according to Us Weekly. They were told confusing things such as "No slow movements," "No fast movements" and "No sharp moves." They were also told odd things such as "Don't act cool" and "You are a picture."
The Kardashian-Jenner sisters coordinated their looks, wearing white. Of course, Kylie had to be a little different, donning a black beanie. Khloé sported long hair, while Kim attempted to recreate her look from Paris Fashion Week, except this time it appears she just used a wig.
Meanwhile, West paid tribute to his late mother, Donda, and to Robert Kardashian Sr., by wearing a T-shirt that featured their faces. It read, "In loving memory."
Robert Kardashian Jr., the only family member who didn't attend, posted a picture of West's shirt. "This is why I Love my Brother!" he wrote.
Some of the pictures taken of the Kardashians and Jenners Thursday night have been shared. Check them out below:
Follow me on Twitter @mariamzzarella
© Copyright IBTimes 2023. All rights reserved.