You Can't Get A Free Slurpee On 7/11, But You Can Get A Freebie Coupon By Doing This
Those who make it a tradition every summer of heading to their local 7-Eleven store for a free Slurpee on July 11 will need to make a new plan this year, as the convenience store chain has canceled the event because of COVID-19. However, loyalty app members will still be able to celebrate in a small way.
According to a press release, those who have downloaded the app prior to July 1 will find a nice surprise in their accounts once the new month hits. A coupon for one free medium Slurpee that is good for the entire month will be available for Slurpee fans to use at any time convenient to them. However, that won't be the only thing they'll find waiting for them.
In addition, offers on other food and drinks will be available at various points throughout the month as well. Those deals will include a Big Bite Hot Dog for just $1 from July 1-July 12, and those who have the 7NOW delivery app can take advantage of whole pizzas for $5.00 and a Free Slurpee that is redeemable with their order from July 7-11.
As for the birthday gift they'll be sharing this year, the company is going to giving the gift of one million meals to Feeding America instead.
Free Slurpee Day has been an annual event every year with 7-Eleven since 2002, and has seen fans of the frozen drinks usually cram into the more than 8,600 stores they operate in 35 states and territories throughout the US. Because of the crowds the event usually draws and current social distancing measures being taken in all 50 states due to the pandemic, the company felt it was best to cancel the event for the first time in order to keep crowds under control.
As of now, the event is expected to resume in 2021.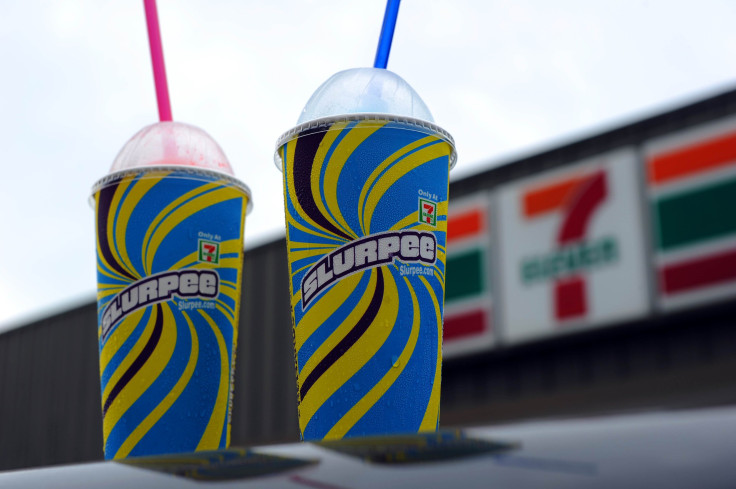 © Copyright IBTimes 2023. All rights reserved.