'You' Season 3: Why Tati Gabrielle 'Freaked Out' While Filming Sex Scene With Penn Badgley
KEY POINTS
Tati Gabrielle said she was "so nervous" filming her first-ever sex scene with "You" co-star Penn Badgley
The intimacy coordinator on set made the scene more like a "choreographed dance," according to the actress
Gabrielle shared that she knew the fate of her character right from the start because "it was one of my first questions"
"You" star Tati Gabrielle is dishing on the third season of the Netflix series, including filming her first-ever sex scene.
Gabrielle, 25, is one of the new faces in "You" Season 3. She plays no-nonsense librarian Marienne Bellamy, Joe Goldberg's (Penn Badgley) boss at the library and the latest object of his obsession. The two end up having an affair.
The "Chilling Adventures of Sabrina" star revealed that she "freaked out" while filming her first sex scene with Badgley.
"I was so nervous," she told Page Six exclusively. "I told Penn upfront, 'Hey, I've never done this before.' And he was like, 'It's gonna be OK.'"
She continued, "We had a great intimacy coordinator on set. So we were able to walk through everything and have a good idea [of what to do]. It became more of a dance, like a choreographed dance than it was, like, having to feel that nervousness and be awkward or weird."
"You" Season 3 picks up with serial killer Joe feeling trapped in an unhappy marriage with his murderer wife Love Quinn (Victoria Pedretti) because of their newborn son, Henry. While Joe is trying to leave his dark past behind, Love can't stop herself from killing people whom she feels are a threat to their marriage. Joe looks for someone else to fixate on, and charming librarian Marienne gets his attention.
Gabrielle told the outlet that she knew the fate of her character right from the start because "it was one of my first questions, especially as a Black woman — like, what kind of picture are we painting here?"
She added that she wanted to make sure the Netflix series would not "insult the intelligence of people of color and allow there to be room for a good BS detector." Gabrielle described her character as someone who "would be able to see something coming and not be so oblivious."
One of the plot points of the latest season of "You" centers on a missing white woman who disappears in the affluent Californian town of Madre Linda, where Joe and Love moved to raise their child. The disappearance is highly covered by the local news channel and is criticized by some characters, including Marienne, as "Missing White Woman Syndrome."
The term is used to reference the disproportionate media coverage for missing-persons cases involving young, white, upper-middle-class women or girls compared to the lack of media attention when the missing person is a woman of color.
In the wake of the coverage surrounding Gabby Petito's case last month, "You" Season 3, which wrapped filming in April, seems eerily prescient.
"I think for the Black community it's nothing new," Gabrielle noted. "It's not necessarily recent; it's definitely something that has permeated our history. But yes, it is very on point with the times and I'm happy that we're able to make commentary on it."
The series ended with Joe killing Love and flying to Paris to look for Marienne. It remains unknown if Joe will find Marienne again or if he will fixate on a different woman in the upcoming season.
Netflix had already renewed "You" for another season before the third installment's premiere last Friday.
"You" Season 3 is now streaming on Netflix.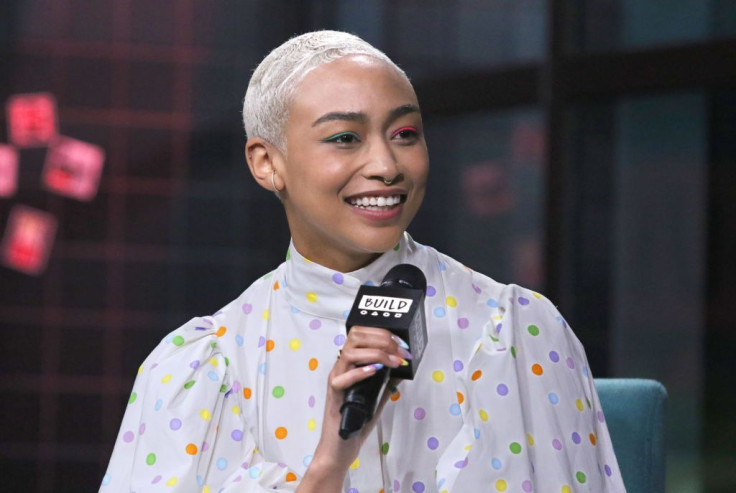 © Copyright IBTimes 2023. All rights reserved.