'You Stink' Demonstrators In Beirut Issue 72-Hour Ultimatum, Vow To Spread Protests In Lebanon Nationwide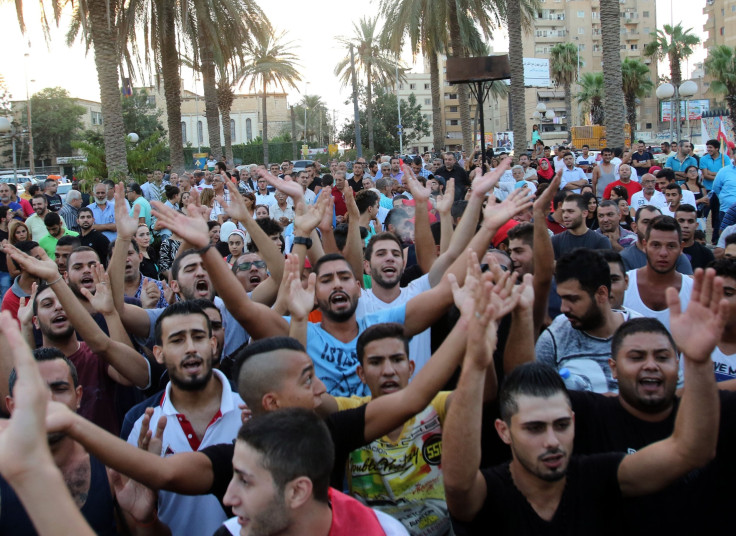 Thousands of people continued to demonstrate on the streets of the Lebanese capital Beirut Sunday, demanding reforms of a national government they say is both corrupt and incompetent. Leaders of the You Stink movement have promised a "surprise" unless the country's fractured government meets its demands within 72 hours.
"We're planning a surprise for the government on Tuesday," Assaad Thebian, one of the movement's organizers, told the Daily Star Sunday. He declined to provide details about what would happen after the 72-hour deadline.
You Stink organizers also warned the government on their official Facebook page Sunday that the clock was ticking, as the Daily Star reported. Over the weekend, they vowed to spread the steadily growing protests across Lebanon. The rallies to date have been largest in Beirut, the country's largest city.
Demonstrators have demanded the government hold snap parliamentary elections, and they are also calling for the interior minister to be held accountable for excessive force by police during protests last weekend. At least one demonstrator was killed Sunday after protests turned violent.
Anger at Lebanon's government began spilling into the streets more than a week ago, as demonstrators blamed officials for their failure to resolve a protracted garbage-disposal crisis. The You Stink movement has charged government officials with corrupt and inept governance, as the country's deep-seated sectarian divide has widened, exacerbated by the nearby Syrian Civil War.
In Beirut's symbolic Martyrs' Square recently, protesters have chanted, "The people want the downfall of the government" and "Revolution!" Some have drawn parallels between these rallies and the demonstrations that swept many Arab countries in 2011 and 2012, which led to the toppling of a number of regimes in the Middle East and North Africa.
Protests in Lebanon have mostly been peaceful, but have repeatedly grown rowdy after nightfall. Ten people were arrested and two policemen injured in clashes between police and demonstrators Sunday, Lebanese security officials said via Twitter. The You Stink movement has sought to distance itself from protesters engaged in violent clashes with police.
© Copyright IBTimes 2022. All rights reserved.
FOLLOW MORE IBT NEWS ON THE BELOW CHANNELS