Youcef Nadarkhani's Death Sentence: Sign of Iran's Renewed Anti-Christian Crackdown?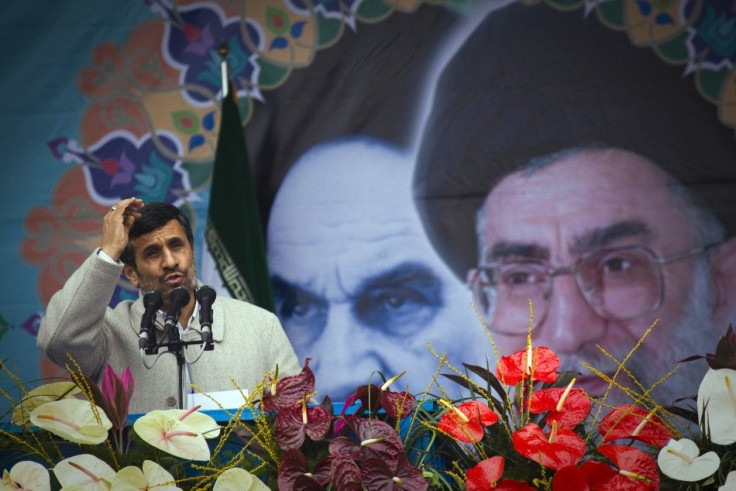 Iran remains unfazed by widespread protests from the international community over the execution order against the Christian pastor Youcef Nadarkhani for renouncing Islam.
Reports from Iran indicate that the repressive regime is aiming at a renewed crackdown on its Christian population.
Ten Christian converts from Islam were arrested recently during a church meeting in a residential building, their homes searched thoroughly and their Bibles confiscated, the Assyrian International News Agency reported, citing sources in Iran.
Maasis Mosesian, an Armenian Christian and elder at a Church in Tehran, which is an affiliate of the Assemblies of God, was also arrested at his workplace and taken to Rajai Shahr Prison in Karaj, Farsi Christian News Network reported.
The arrested Christian converts, including a family of three, have been barred from contacting their relatives or friends and are detained in an undisclosed location. The authorities herded the entire congregation, including children, into two buses that had been brought specifically for this purpose, Christian Solidarity Worldwide said in a press release.
The majority were interrogated, threatened and eventually released. However, the church's senior pastor, Pastor Farhad, remains in detention, the statement said.
Iran's Ministry of Intelligence has ordered the Emmanuel Protestant Church and St. Peter's Evangelical Church, the last two officially registered churches holding Friday Farsi-language services in Tehran, to suspend them, according to a Baptist Press report.
The restrictions have had the effect that the authorities desired, as it cut attendance by half.
Iranian authorities are reportedly pushing employers to fire people who are Christians or Christian converts.
Christians have alleged that the new government tactic is meant to scare away people from converting to Christianity. If I have too many difficulties in my life, I won't have time to be involved in church, and people will see how difficult it is to be a Christian, an Iranian Christian who wished to remain anonymous told Compass Direct News. This is not a good face for the Christians. The others see and say, 'Oh, they became Christians and God stopped His blessing to them,' he said.
Iran's anti-Christian Crackdown is believed to be in accordance with the Islamic principle that the number of non-Muslims need to be kept under constant check in a predominantly Islamic society.
The issue has little to do with perceptions of how Christianity might respond, but rather with the obligation under Islamic doctrine to put and keep (non-Muslims) in their 'place' within Muslim society, Clare Lopez, a senior fellow with the Center for Security Policy, told World Net Daily.
The forces of Sharia Islam are in the ascendant all over the Middle East these days and with the new-found sense of empowerment combined with what is perceived as Western complicity and weakness in the face of that situation, it is to be expected that all religious minorities, especially Christians and Jews, increasingly will feel the brutality of Islamic supremecism, Clare said.
© Copyright IBTimes 2023. All rights reserved.
FOLLOW MORE IBT NEWS ON THE BELOW CHANNELS