'Young And The Restless' Spoilers: Can Sharon And Mariah Make Amends?
Their relationship became fractured after Sharon made sure Tessa wouldn't have any luck finding a job in Genoa City, with the hopes it would end her romance with Mariah. However, with recent events in mind, the mother and daughter will attempt to patch up their relationship before the holidays on the Thursday, Dec. 20 episode of "The Young and the Restless."
After learning Sharon (Sharon Case) had been in on the plot to kidnap Tessa (Cait Fairbanks) and interrogate her about whether or not she was trying to frame Victor (Eric Braden) for JT's (Thad Luckinbill) murder on the CBS soap, Mariah (Camryn Grimes) became livid at her mother. Sharon's refusal to defend the actions, as well as her then making sure Tessa couldn't get a job at the Athletic Club then led to a fallout with her daughter.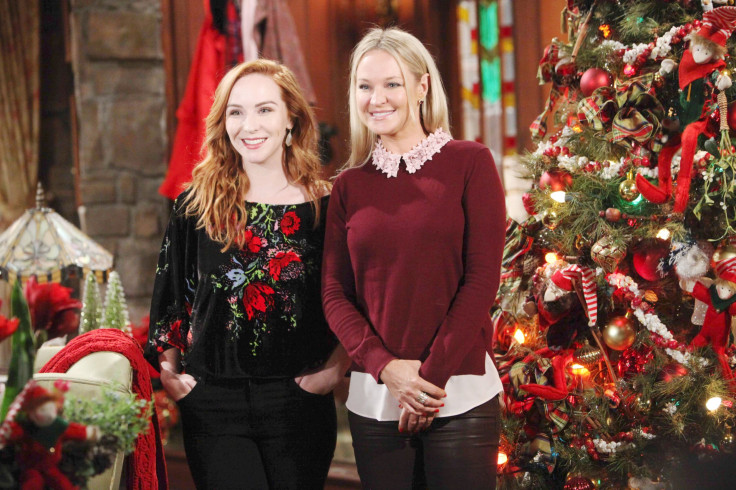 However, since Nikki (Melody Thomas Scott) was hit by a car, and no one knows if it was part of a ploy against the women who covered up JT's murder, Sharon may be inspired to make sure things are right again with her daughter.
"Sharon tries to make amends with Mariah," spoilers for the soap reveal.
However, even if Mariah does reach out and accept her mother's potential olive branch, it doesn't mean things will easily get back to normal for them, especially since Mariah refuses to break up with Tessa.
"The Young and the Restless" airs weekdays at 12:30 p.m. EST on CBS.
© Copyright IBTimes 2023. All rights reserved.