'Young And The Restless' Spoilers: How Will Victoria React To News About Victor?
She has already been dealing with a lot as she tries to help the man she loves through his mental issues, but Victoria's life will turn upside down in a way she is far from prepared for as she learns what happened to Victor on the Wednesday, Sept. 18 episode of "The Young and the Restless."
Victoria (Amelia Heinle) has been holed up with Billy (Jason Thompson) at a boathouse as he conquered the mental health issues that led him to try and kill Adam (Marc Grossman). He has been making some breakthroughs after literally wrestling with his demons, and things seem encouraging for his future as a result on the CBS soap. However, after she basically went off the grid while helping him, she will finally get word of what happened back in Genoa City while she's been MIA.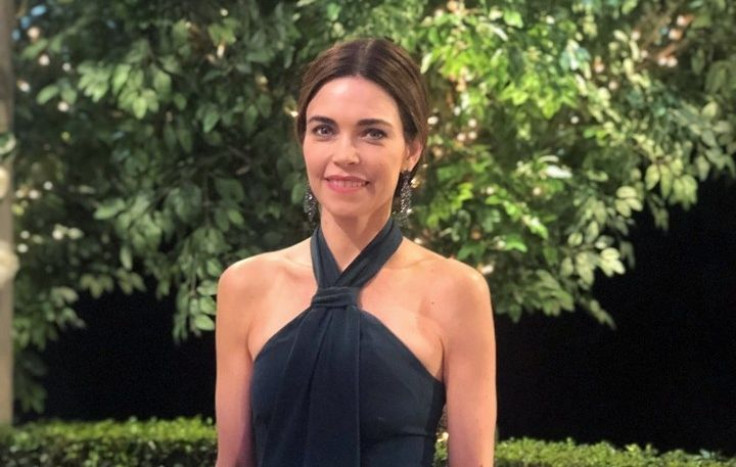 What Victoria doesn't know is that during a family meeting where her father, Victor (Eric Braden) revealed he was going to head a special treatment center for his blood disorder, he passed out and suddenly died. Her family has been trying to get a hold of her so she knows what happened, but have been unsuccessful. When she's finally able to get in touch, her world will be forever changed.
"Victoria is taken off guard," spoilers reveal.
Naturally, she will rush home to be with her mother, Nikki (Melody Thomas Scott), but anything that happens will be shocking from here on out because, without Victor, the Newman family will all feel adrift.
However, as the news spreads to some of the people who have been among the closest friends of the family, others will also begin to have suspicions that something else happened—and Michael (Christian Leblanc) will quickly hone in on Adam and wonder if he had something to do with his father's fate.
"Michael accuses Adam," spoilers state.
"The Young and the Restless" airs weekdays on CBS at 12:30 p.m. EDT.
© Copyright IBTimes 2023. All rights reserved.