'Young And The Restless' Spoilers: Will Victor Survive After Adam's Manipulations?
His symptoms have been getting worse since his medication changed without his knowledge. Now, as Victor makes a decision about his future, things could take a serious turn on the Friday, Sept. 13 episode of "The Young and the Restless."
Victor (Eric Braden) has noticed that the side effects of his medication for the rare blood disorder he has have been amplified in recent days, unaware that the reason why is because Adam (Marc Grossman) gave him an adjusted dose that made things more serious because he believes Victor tried to have him killed on the CBS soap. Still, he knows he needs to do something that will give him the best chance of getting through his health issues since things are becoming more difficult. As a result, he will try to get the people who mean the most of to him—Victoria (Amelia Heinle), Nikki (Melody Thomas Scott), Nick (Joshua Morrow), Abby (Melissa Ordway) and Summer (Hunter King)--together, so he can reveal what he needs to do.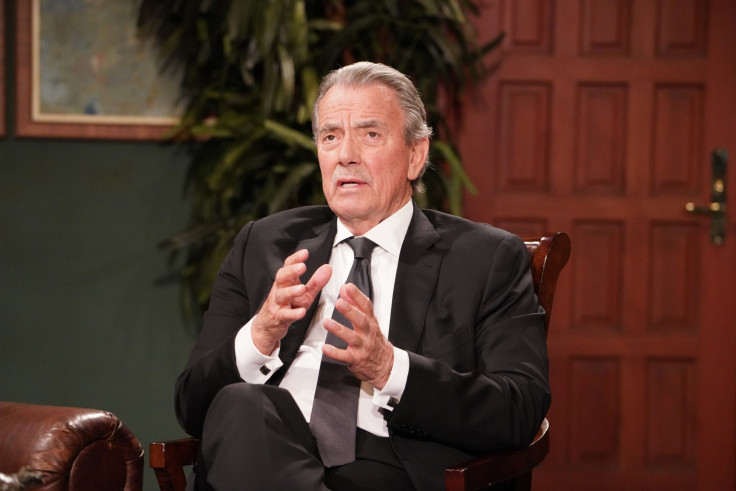 "Vicor gives upsetting news," spoilers reveal.
However, as he prepares to announce to his family that he plans to go to a private treatment facility while he deals with his issues, tragedy will strike thanks to Adam's manipulations.
Adam just wanted Victor to have worse side effects that would distract him and keep him and the rest of the family occupied, giving him the freedom to do whatever he wants and cause destruction for all of them without interference. He decided on the plan with Victor's medication after he was nearly run over by a car—something he falsely believes was Victor's doing. However, even he could be stunned as Victor clearly winds up in more trouble that no one expected health-wise—and passes out without a pulse.
"The Young and the Restless" airs weekdays at 12:30 p.m. EDT on CBS.
© Copyright IBTimes 2023. All rights reserved.