'The Young And The Restless' Spoilers For Tuesday: Cane Gets Mad At Lily For Cheating With Joe [VIDEO]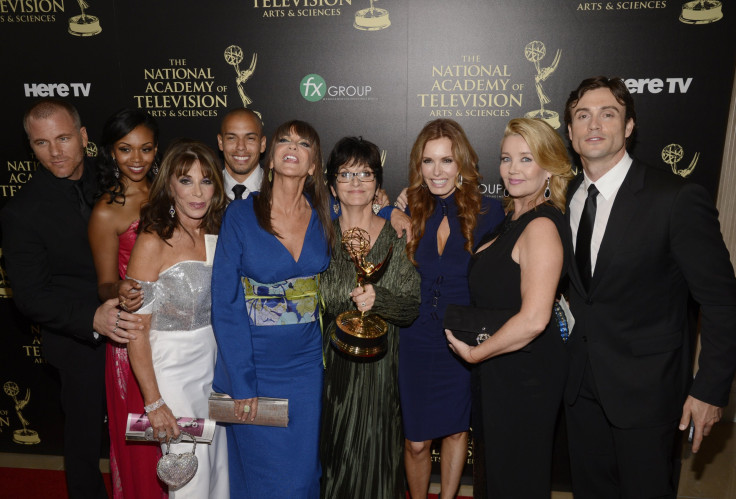 On Tuesday's episode of the CBS soap opera "The Young and the Restless," Lily will tell Cane about her brief affair with Joe. The episode will focus on Lily Winters Ashby (Christel Khalil), Cane Ashby (Daniel Goddard), Kyle Abbott (Lachlan Buchanan), Summer Newman (Hunter King), Nikki Reed Newman (Melody Thomas-Scott), Victor "Adam" Newman Jr. (Justin Hartley) and Jack Abbott (Peter Bergman).
The events follow Monday's episode, which showed Victor asking for Nick's help to step up and protect their family's interests. Neil resigned from his job. Gabe ushered in some changes in the company. Ashley received some devastating news. Neil discovered that Nikki got drunk again. Plus, Sharon told Joe to stay away from her, or else he will get hurt. And, Paul told Dylan that the evidence against Joe was not enough.
Spoiler Alert! This article contains "The Young And The Restless" spoilers. TV Guide reports that in Tuesday's episode, Lily will confess to Cane about everything. Meanwhile, Summer and Kyle take their relationship to another level. As for Nikki, she will experience a setback.
Soaps.sheknows.com reports that Neil will call Nick and tell him about Nikki's situation. Phyllis will confront Adam. Cane will surprise Lily with a trip to Tahiti. But Lily will tell him that she cheated on him with Joe. Cane tells Lily that they are over and that he doesn't care about her and their relationship anymore. As for Avery, she will argue with Paul about him not arresting Joe. She tells him that if she has to take care of this herself, then Joe will pay for it.
The show posted a preview video for its Tuesday episode on its official YouTube channel. It shows several scenes featuring Adam, Jack, Kyle, Sharon, Dylan and Avery. Adam visits an unconscious Jack in the hospital and tells him that he needs backup as soon as he gets well. But Kyle will overhear Adam talking to Jack and disagree with his plan.
Meanwhile, Sharon tells Avery that she's pregnant. As for Lily, she will tell Cane about something important. But she fears that Cane won't join her in their planned vacation anymore after he finds out the truth from her.
Watch "The Young and the Restless" - Next On "Y&R" (Tuesday) Video:
Credit: YouTube/The Young and the Restless
© Copyright IBTimes 2023. All rights reserved.