'Young And The Restless' Spoilers: Will Billy And Nick's Trap Work?
They knew they needed to do something to protect the women they love, and now, Nick, Billy and Rey will set their trap to convince JT to finally come out of hiding on the Tuesday, March 19 episode of "The Young and the Restless."
After telling Rey (Jordi Villasousa) the whole story and convincing him that JT (Thad Luckinbill) is, in fact, still alive, Billy (Jason Thompson) and Nick (Joshua Morrow) worked together with him on a plan to block Sharon (Sharon Case), Victoria (Amelia Heinle) and Nikki (Melody Thomas Scott) from actually making it to jail. The women have since become fugitives who are camped out at the Abbott cabin, where the men have explained what they plan to do to prove their innocence.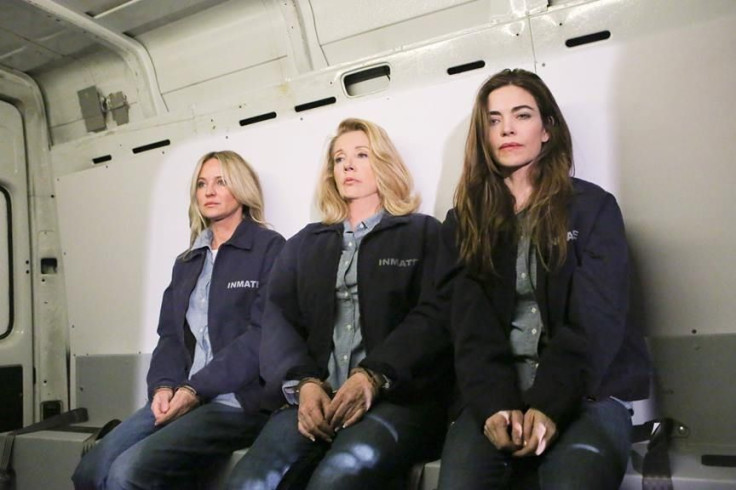 Victoria will at first be skeptical, but eventually will come around, and though the women will want to help, they will be forced to stay put at the cabin, where they can remain hidden away from the watchful eyes of everyone who will be looking for them and trying to bring them in to serve their prison sentences. Now, the time will come for the men to put the next part of their plan into motion.
"Billy and Nick set a trap," spoilers reveal.
The men intend to use the bugs they believe JT put in both the Newman ranch and Victoria's house to try and persuade him to head to a warehouse for Dark Horse, where they will state the women are hiding. The goal is for JT to show up there and be apprehended, giving the women their freedom when it comes to the convictions they were handed for his alleged murder.
However, the plan could still wind up backfiring on them, something Victoria worried about. If JT has really been watching everyone and everything, he may already be aware that the women won't be at Dark Horse. If that's the case, then he could already have followed them to the cabin—putting them in more danger than they ever faced in prison.
"The Young and the Restless" airs weekdays at 12:30 p.m. EDT on CBS.
© Copyright IBTimes 2023. All rights reserved.