'Young And The Restless' Spoilers: Will Kyle Go Through With The Wedding?
They agreed to get married before she underwent surgery to give Lola the liver she needs. Now, the big day has arrived for Summer and Kyle and he will need to decide if he is really going to go through with marrying her when he genuinely loves Lola on the Friday, March 15 episode of "The Young and the Restless."
When he learned that Summer (Hunter King) was the one who matched with Lola (Sasha Calle) and could give her a transplant to save her life, Kyle (Michael Mealor) made a deal with her on the CBS soap that they could get married and stay married for a year—but would have to keep the truth about the transplant a secret from everyone. The two seemed set with their plans, but Kyle began to doubt his commitment a little more after Lola woke up from her coma. Now, the big day has arrived—and Kyle will have to decide if he's willing to take the risk of not going through with the wedding.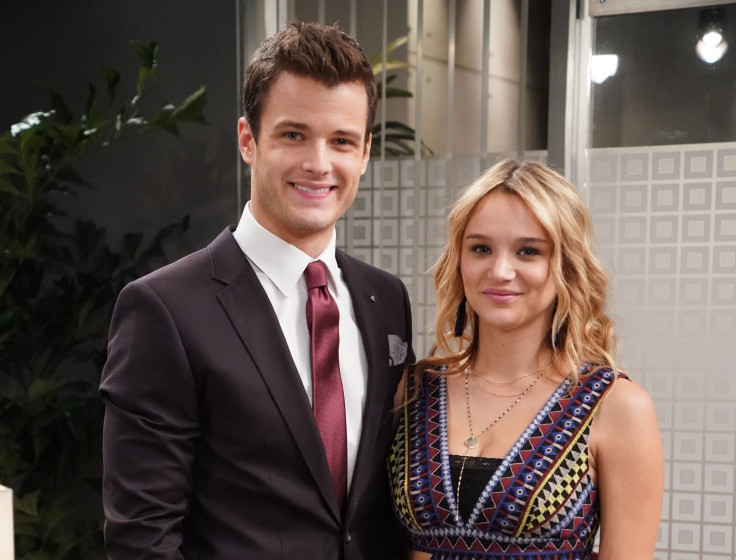 It appears his doubts could start getting to him because he will be late to the nuptials. Spoilers reveal that Summer leaves a warning on Kyle's voicemail when he's late for the wedding.
Kyle could be worried about the plan, since he has expressed worries that Summer may not go through with the surgery, which may cause him to be late, but in the end, he will likely go through with it because he knows that the only way he can try to guarantee the transplant happens is by marrying Summer. However, the other woman in his life won't be giving up so easily, even if she doesn't yet know that he's someone she has lost.
"Lola tries to reach Kyle," spoilers reveal.
"The Young and the Restless" airs weekdays at 12:30 p.m. EDT on CBS.
© Copyright IBTimes 2023. All rights reserved.