'Young And The Restless' Spoilers: Will Victor Return To Genoa City For Nikki?
His absence has been noteworthy as his wife's life hangs in the balance following a hit-and-run car accident. Now, Victor may once again make an appearance before the holidays on the Monday, Dec. 24 episode of "The Young and the Restless."
Victor (Eric Braden) hasn't been in Genoa City since heading to Singapore on business, and prior to Nikki's (Melody Thomas Scott) accident, everyone feared he was missing because he suddenly became impossible to get in touch with. That situation has not improved, even as his kids desperately try to get a hold of him and let him know that Nikki was hit by a car and could die.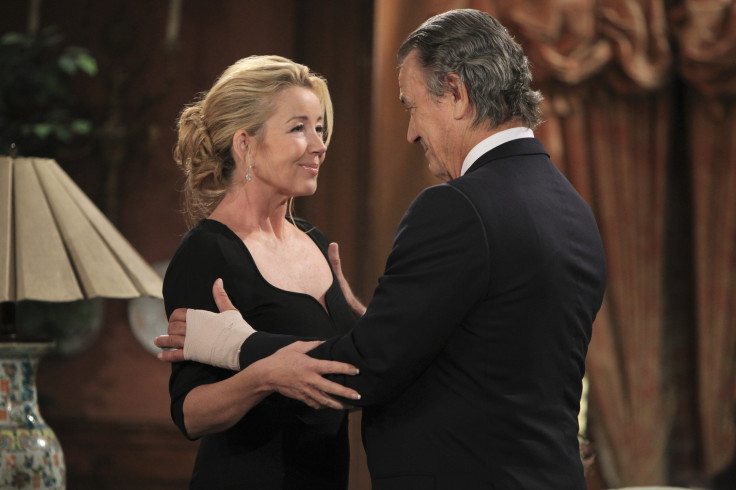 However, it appears that in one way or another, Victor will arrive back in town once again, though it may not be the way anyone expects.
"Victor sends a message," spoilers for "Y&R" tease.
A preview clip for episodes airing in the prior week for the show saw Nikki standing in a white gown as Victor called to her. Since she is in a coma, it's clear that her interaction with him is going to be a dream, but if she is hearing the conversations her other loved ones are trying to have with her, her imagining Victor could be because he has snuck back into town to see her. However, if he's aware that he's the prime suspect in JT's (Thad Luckinbill) murder, he may be trying to hide out in the hopes he isn't taken in by the police. As a result, he could be lying low until things blow over. Meanwhile, Nikki will remain unconscious with little hope about what her future may hold.
"The Young and the Restless" airs weekdays at 12:30 p.m. EST on CBS.
© Copyright IBTimes 2023. All rights reserved.