'Young And The Restless' Spoilers: Will Victoria Accept Billy's Proposal?
They've only just gotten back together after reuniting in Las Vegas, but Billy will try to make things more official with Victoria by proposing to her once again on the Wednesday, April 17 episode of 'The Young and the Restless."
Billy (Jason Thompson) has been determined to get Victoria (Amelia Heinle) back for good on the CBS soap but encountered her finding reasons to push him away at every turn. Now, after he tracked her down in Vegas, the two finally decided to give their love another chance, Victoria has insisted she wants to move slowly, but Billy may decide that isn't the pace for them—especially since he has a ring.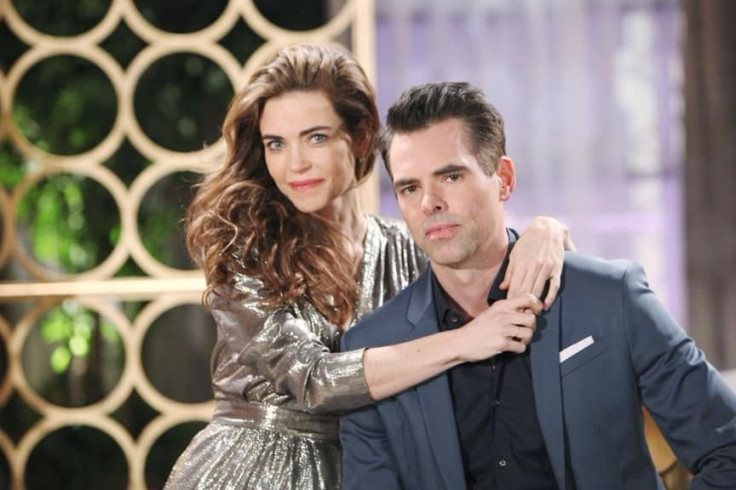 Now, he will make his intentions known to Victoria, as he gets down on one knee.
"Billy pops the question," spoilers reveal.
However, just because Billy proposes doesn't mean things will go smoothly for the couple. Victoria seems happy in a preview clip for the week's episodes (see above) when he asks her to marry him again, but their history is long and complicated—and he also has a persistent ex who is set on destroying all of the Abbot men after she was voted out of her job at Jabot.
Now, as she continues to spiral and reach a low point in her life, which will only get worse since her daughter, Summer (Hunter King), knows she tried to blackmail her husband with photos of him and Lola (Sasha Calle), Phyllis (Gina Tognoni) will likely seek out Billy next in an attempt to destroy things for him.
Phyllis has already halted things between Billy and Victoria before—so if she shares something Victoria doesn't know as a means of revenge, then Victoria may once again decide a life with Billy isn't for her—and the proposal could come to a screeching halt.
"The Young and the Restless" airs weekdays at 12:30 p.m. EDT on CBS.
© Copyright IBTimes 2023. All rights reserved.